Subjects Covered
Over the course of the school period, you will systematically study, practice and learn from the following books and videos.
VIDEOS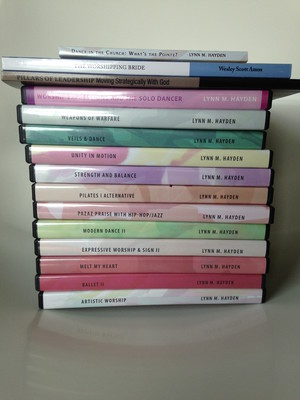 Artistic Worship

Ballet II

Expressive Worship & Dance (Melt My Heart)

Expressive Worship & Sign II

Let It Flow - Streamers

Modern Dance II

Pazaz/Praise with Hip Hop/Jazz

Pilates I

Strength and Balance

Unity in Motion/The Corporate Move

Veils & Dance

Weapons of Warfare/Movements of Breakthrough

Worship Expressions and the Solo Dancer
1. Dance in the Church/What's the pointe?
2. Pillars of Leadership
3. Worshipping Bride
Or you may purchase your Level 2 course materials in a bulk savings package HERE.