Subjects Covered
Over the course of the school period, you will systematically study, practice and learn from the following books and DVDs.
DVDs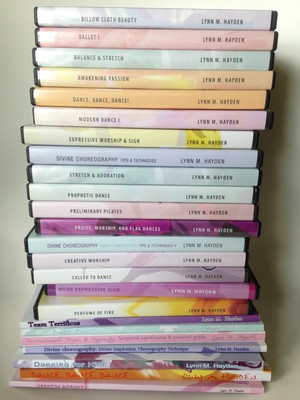 Awakening Passion

Balance & Stretch

Ballet I Beginner

Billow Cloth Beauty

Called To Dance

Creative Worship

Dance Composition

Dance, Dance, Dance!

Divine Choreography

Expressive Worship & Sign I

Modern Dance I
MORE Expressive Sign

Perfume of Fire-Flag Workshop/Procession With Ministry

Praise, Worship & Flags

Preliminary Pilates

Prophetic Dance

Stretch & Adoration
1. Creative Worship
2. Dance, Dance, Dance!




3. Dancing For Him
4. Divine Choreography
5. Processionals, Props, & Pageantry
6. Prophetic Dance
7.Team Terrificus
You may purchase your course materials HERE (for digital products).