LIVE & MOVE VIDEOS ANYTIME PASS
Pastor Lynn Hayden
Pastor Lynn will be teaching/facilitating all of the live online and live in-person (through Zoom) sessions on Friday and Saturday.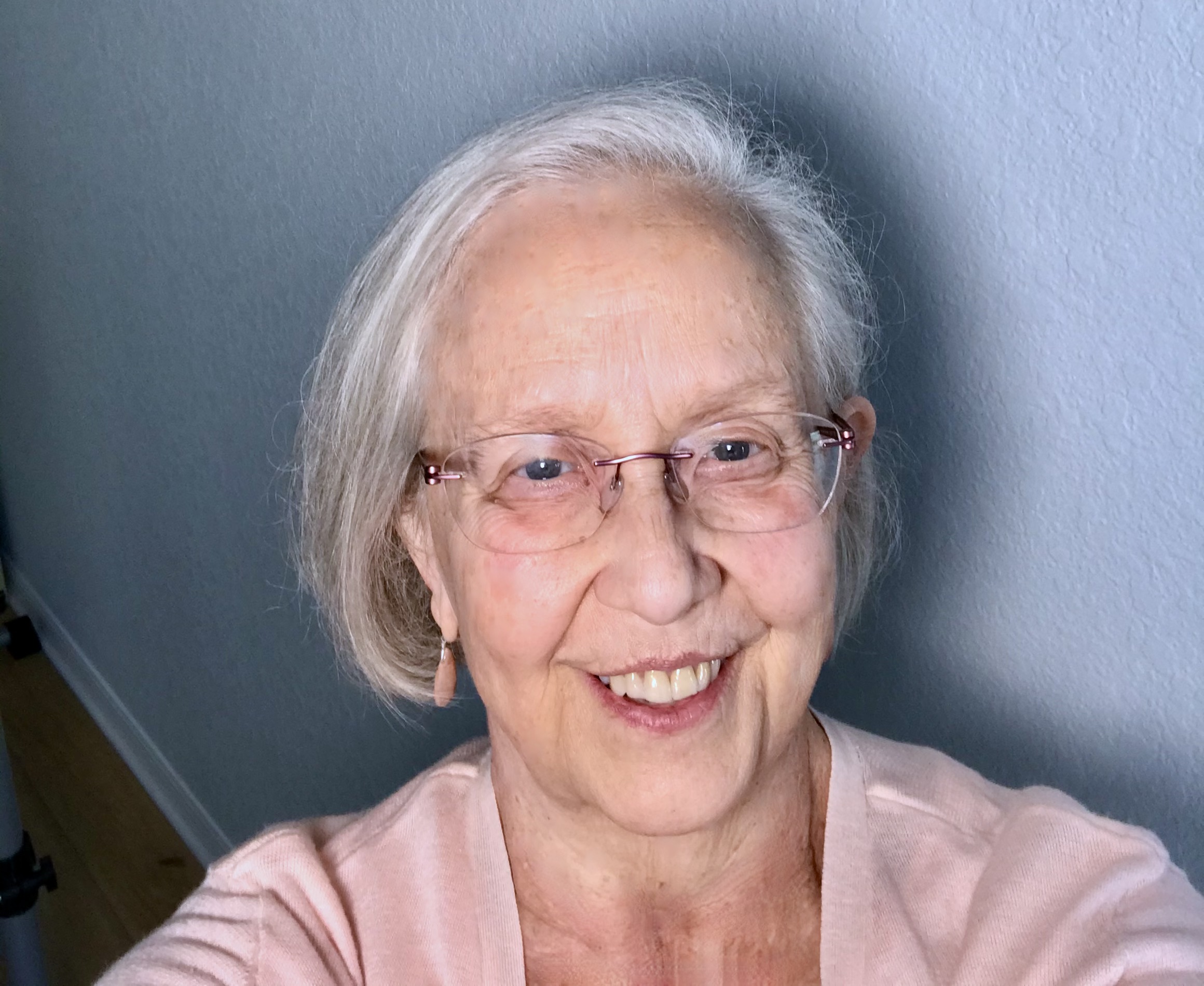 ZOOM VIDEOS FROM FRIDAY (DAY)
ZOOM VIDEOS FROM SATURDAY
You were sent the bonus videos when you originally registered, but I will also include them at the bottom, under all the other videos. Blessings!
Pastor Wil Bozeman
He will be teaching theme related and life changing messages on Friday night and Sunday morning, during the conference.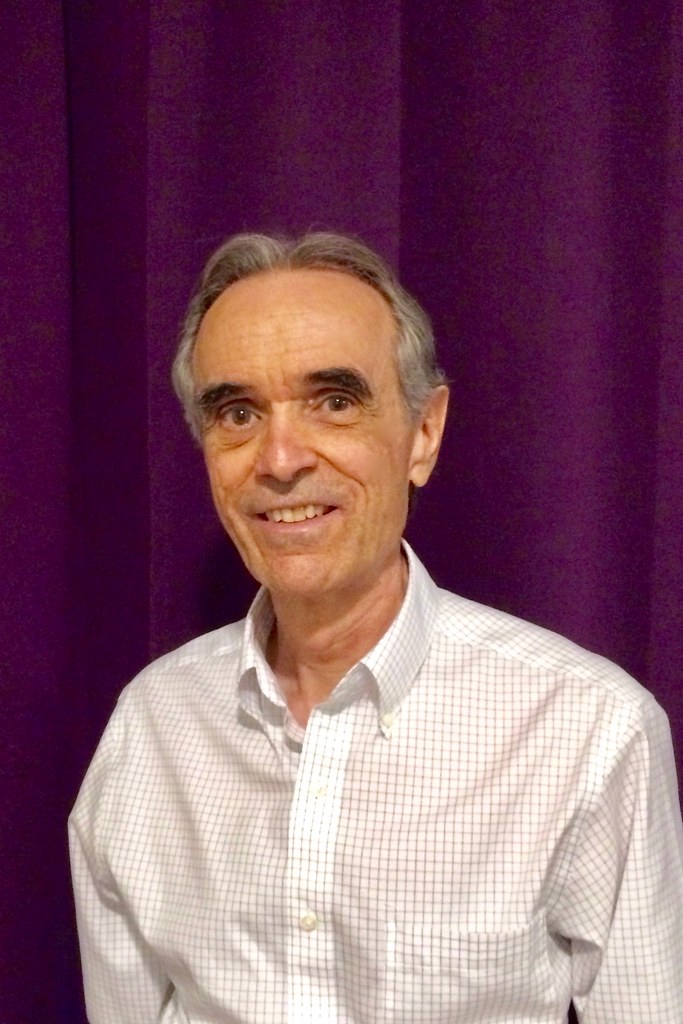 ZOOM VIDEOS FROM FRIDAY NIGHT MINISTRY
ZOOM VIDEOS FROM SUNDAY
Plus Many Other Anointed Teachers...
Aside from Pastor Wil Bozeman, who is an outstanding Bible teacher, this group of amazing individuals are all graduates from at least one level of the Dancing For Him Ministries Online School. They are powerful ministers of the Most High God and wonderfully qualified to teach their impassioned subjects. You will love each and every one of them (as I do) as they share from a pure worshipper's heart. They all have something very special and valuable to offer.
Teaching Videos In Random Order:
Karen

Cummings - TEACHING SESSION: How To Turn Your Testimony Into Powerful Ministry
I will be sharing about how to take your life changing testimony and turn it into powerful ministry through visuals/dance. Although testimonies are powerful in words, adding visuals and/or movement can make it much more memorable.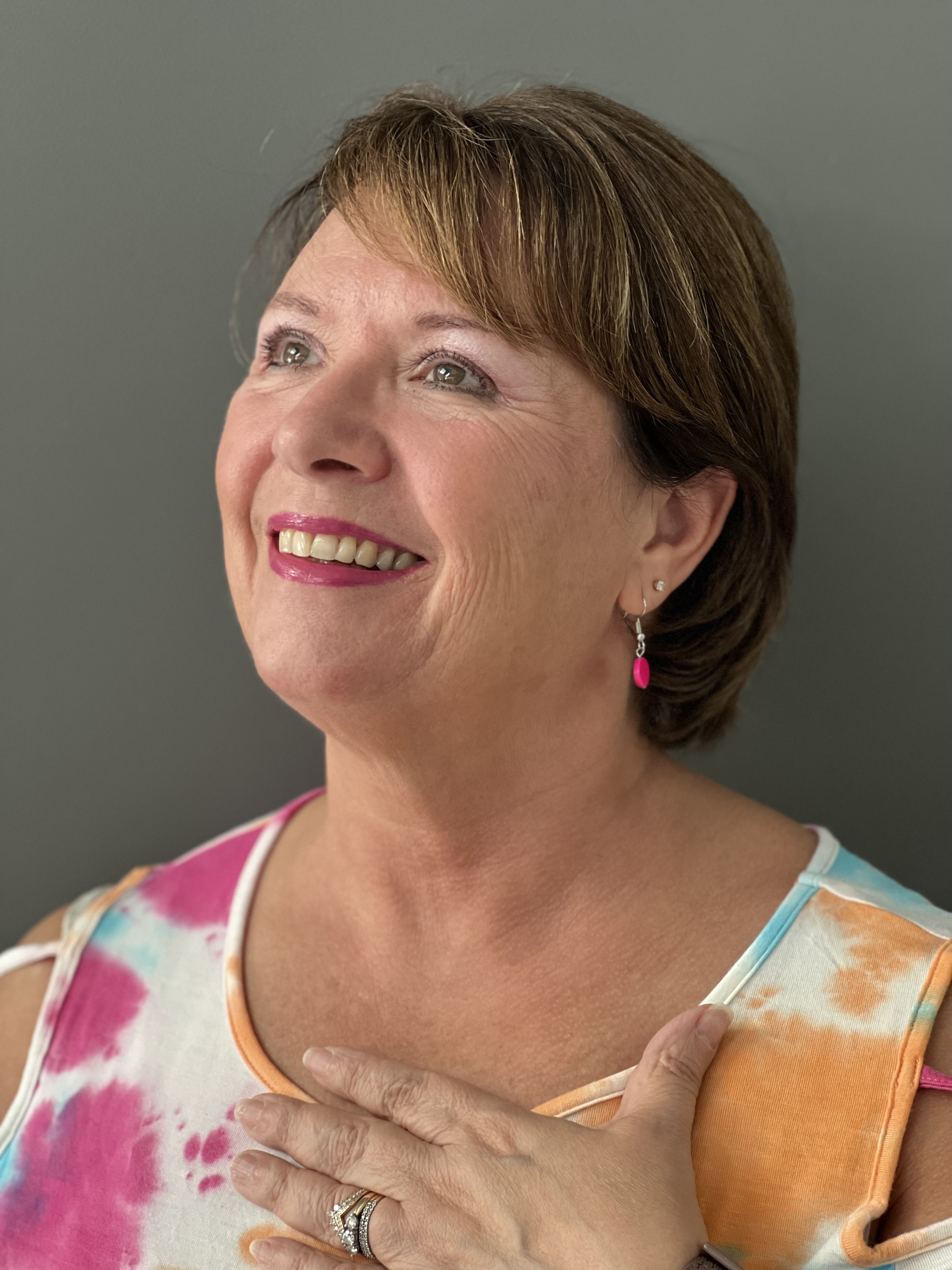 Karen Cummings was minister & leader of Cross, Wind & Fire Dance Ministry for 16 years at her home church, Gateway Christian Center, Cotuit, Massachusetts. She has a passion for ministering the love and reality of the Gospel of Jesus Christ provoking others to go deeper in their relationship with the Lord through praise and worship in the dance.
Karen took her first dance lesson at the age of 3 and has had a love of dance since. She first trained in Christian dance in 2001 under Yolanda Lilly, Christian Teaching and Worship Center, Boston. She has since studied under Pastor Lynn Hayden of Dancing for Him Ministries and is a licensed dance minister, Alumni 2014.
She believes that dance ministry is powerful and can facilitate ushering in the presence of God; breaking yokes of bondage and setting captives free.
VIDEO
Pamela

Dimry - Florida Location Host - TEACHING SESSION: Get Your (dance) House in Order!
Are you a frustrated, worn out dance leader with some 'high maintenance' team members and/or parents of dance team members? Are you a brand new dance leader that needs some help or direction getting started with a team? Do you desire to have a team that is on one-accord spiritually and mentally? Then this session is for YOU! Learn key points that you can immediately implement to not only protect yourself legally, but also to start the process of creating and maintaining harmony and spiritual one-ness within your team.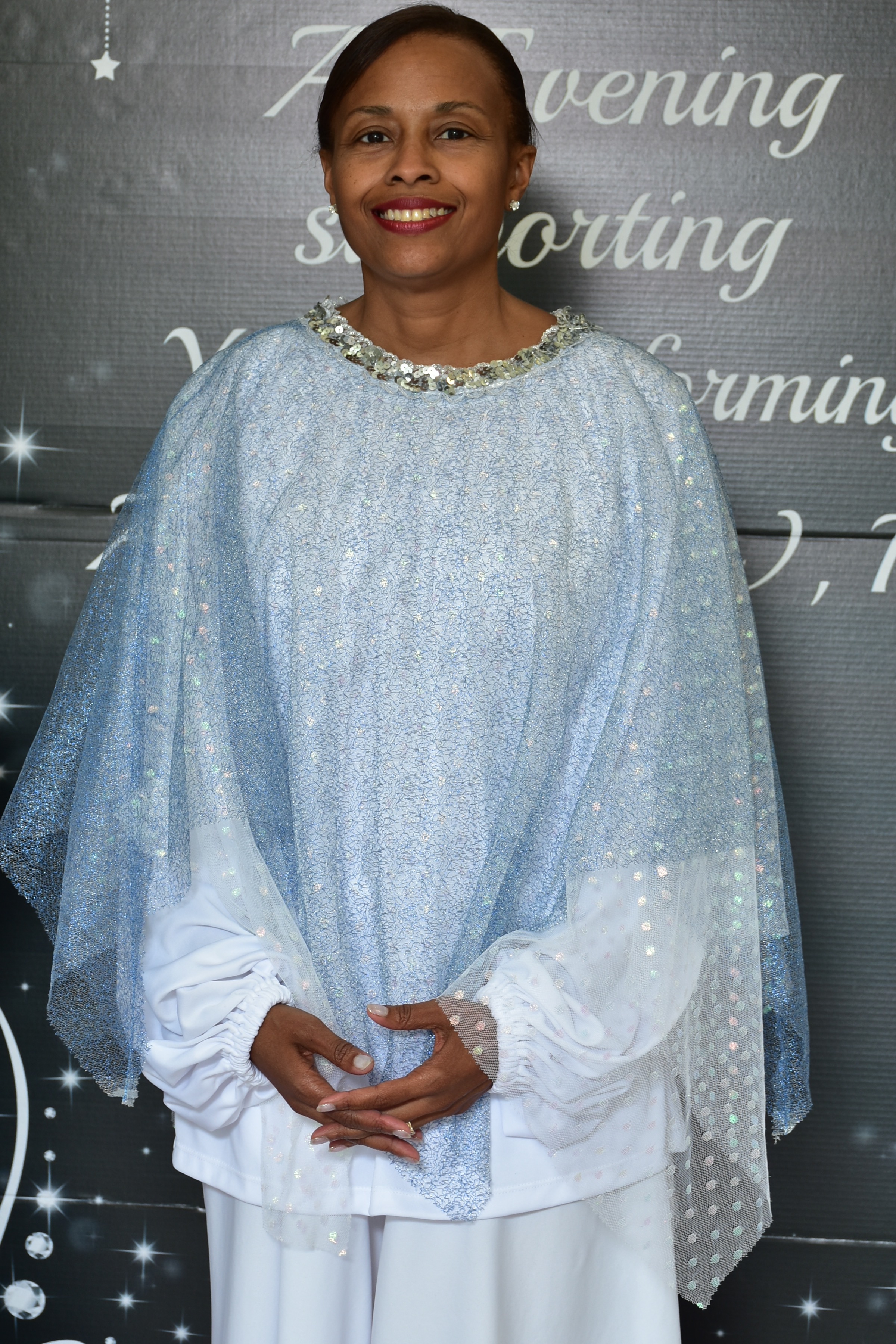 Pamela has 19 years of praise dance experience. For the past two decades, she has co-founded and/or directed dance ministries, created and hosted several worship dance and flag workshops and several praise dance concert events. She is passionate about discipling worship dancers in the Biblical foundations and principles of worship dance and networking local worship dancers and dance ministries together to support each other.
Pamela is currently the Director & main Choreographer of Adoration in Motion -- a senior adult community worship dance group-- for the past 6 years. This unique dance ministry has team members ranging from age 57 - 86 years young, all coming from different Christian churches. Adoration in Motion ministers 30 minute evangelistic dance programs, as well as single dance, contemporary Christian "performances" at faith-based events and local community events.
Pamela is a Certified Worship Dance Teacher and Licensed Dance Minister through Dancing For Him Ministries. In addition to leading Adoration in Motion dance ministry, she also serves as dance minister at her church, New Song Community Church, and is assistant pastor's wife to her husband Derick Dimry, to whom she has been happily married for the past 30 years.
VIDEO
Marcy Garms - Massachusetts Location Host - TEACHING SESSION: Color Significance with Movement in Worship
Have you wondered what different colors mean scripturally? Or why a green billow cloth or red flag would be used during certain dances? Would you like some creative movements to use during your personal and corporate worship times? Then you will love Marcy's class!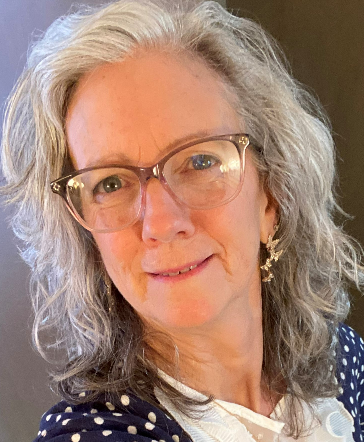 Marcy Garms has been ministering through dance since 2014. She has completed the Worship Teachers Training Course, Dance Ministry Leadership Course and Dance Ministry Master Course through Dancing For Him Ministries. She also holds a certificate of license and ordination through Dancing For Him Ministries. She teaches weekly classes to all ages at her church. Her passion to raise up worshippers to know what color and movement means in worship.
VIDEO
Minister Suzi

Herman - TEACHING SESSION:

"What's in your hand?"
God has blessed us with so many gifts, talents, authority, the word, faith and so much more, and by the power of His Holy Spirit we can bring God's presence into every situation. I would like to close with 8 counts of movement with different instruments used differently for creative ideas with just one simple step.. Such a wealth of wisdom in this teaching.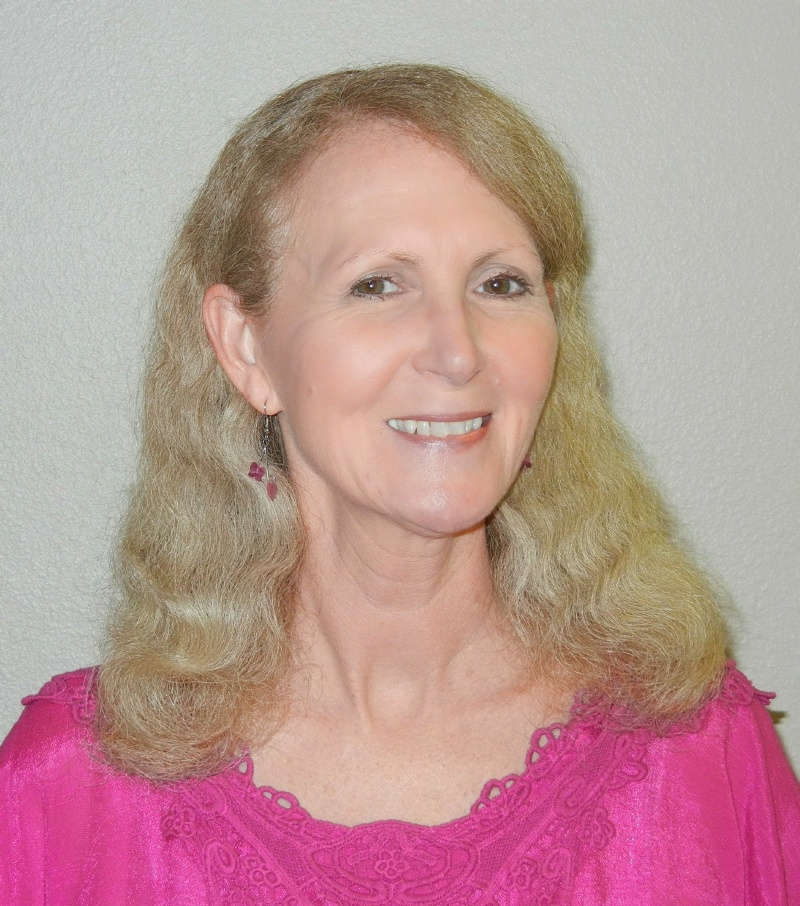 Suzi had not planned to be working in the area of the arts. Yet she is using the gifts and talents that Abba has given to her to create flags for worship unto Him. It is truly amazing how the Lord can orchestrate a life and mold it into something that is not seen until many years later. On a journey with Jesus through a desert for over 25 years with tiny samples of what God had in store along the way, in 2001 she found herself in the mist of the worship arts ministry within her church. Suzi knew she was called when the Lord gave her a vision for her first flag. The Holy Spirit reminded her of some things she had questioned from years ago but not received clear answers. At that moment He answered them and showed her how to place the vision on fabric to make a flag. At that time she was working in an accounting position for 15 years then in 2003 she was released to make flags full time. 12 years later, she is now retired from making flags and serving more diligently at her home church with the flag and dance ministry. Suzi is very blessed to live with her life long mate Paul of 48 years and have two grown children and seven grandchildren.
In 2006 Suzi received an Associates Degree in Theology from Spectrum School of Ministry and was also commissioned for ministry through Spectrum Network International, now called The Network International. This was all obtained through her home church Calvary Chapel Worship Center. Suzi has also studied under the direction of Pastor Lynn Hayden through Dancing For Him Ministries in 2012 and graduated in January of 2013 with a Certificate of Completion and License for Worship Dance Teacher. In 2014 Suzi graduated in the inaugural class from School of Flag Ministry lead by Apostle Joe Brown.
Suzi has been very blessed to be able to use the flags and dance during the midweek service and occasionally on Sunday for 3 services in her home church over the years. This also helped to prepare her to teach and move in ministry with the flags in other places such as women's groups, workshops, conferences, Cleansing Stream Retreats and Feast celebrations. Through all of this she has received a wonderful healing in her physical body. In the mid 90s she could not lift her hand in worship any longer than a half of a minute, due to several injuries to her spine as a child. Then she would be done for the rest of the worship due to so much pain in the neck, back and shoulders. As she continued to walk in faith and obedience to the Lord as He has shown her, He prepared her for the day when she would be released to move in ministry. This healing has made it possible for her to dance and lift up flags and banners in worship through the whole service. God is so amazingly good! Suzi desires to encourage others with limitations to do what they can and watch what God will do in and through them as they worship their Creator. Suzi also has a heart to break out of the church walls and call the lost into our Heavenly Father's loving arms.
VIDEO
Amy Holderman - TEACHING SESSION: Brilliant Ballet Basics for the Worship Dancer!
This class will show the budding Liturgical Dancer basic ballet moves, how the moves connect to create a beautiful worship piece, and the scripture behind the moves to help build the dancer's confidence as well as dance vocabulary for awesome worship!!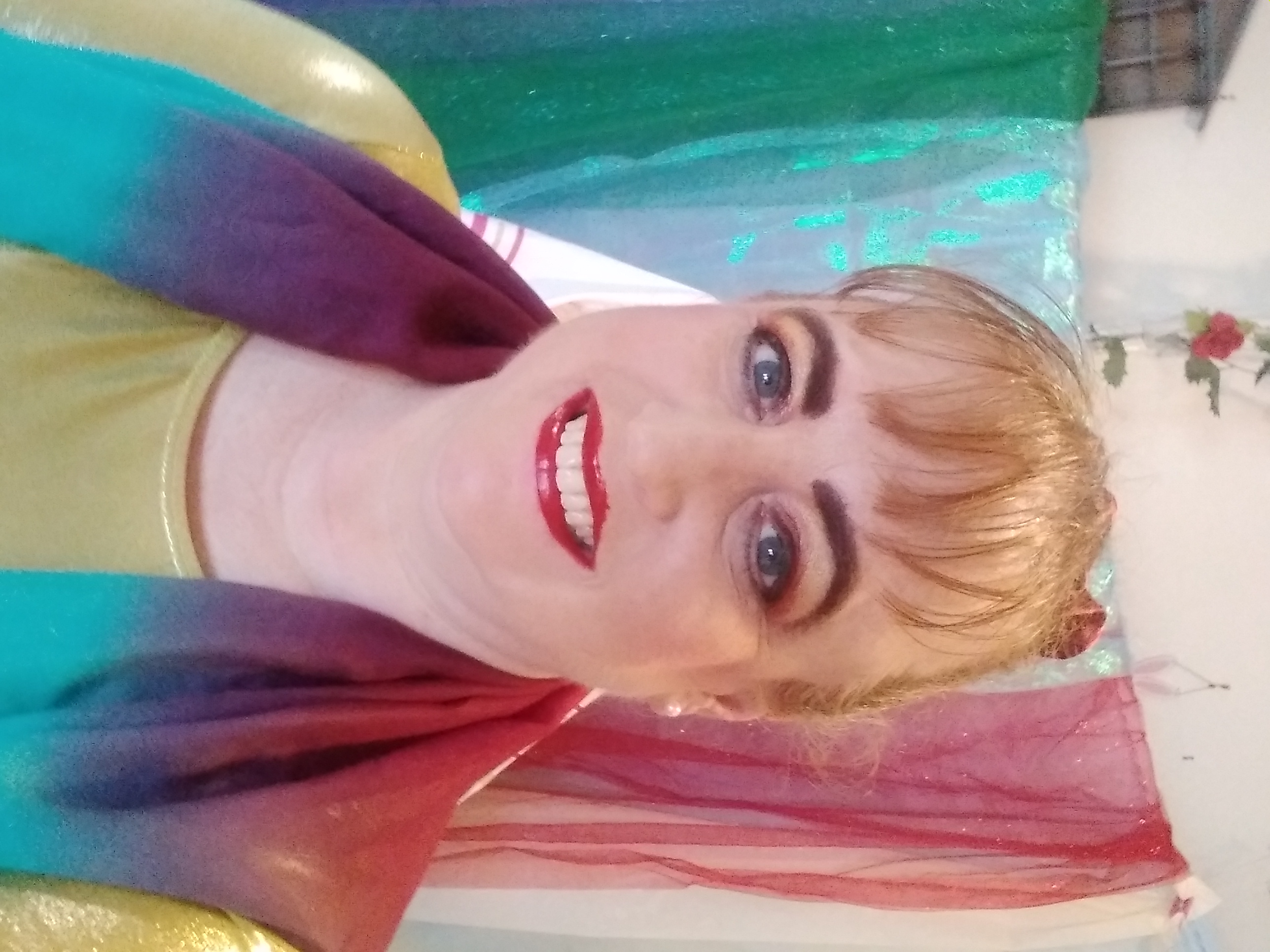 Amy Holderman has been dancing for the Lord since the age of 15! She is a graduate of Level 1 of The Dancing for Him School headed by Pastor Lynn Hayden. As a Level 1 student, Amy was awarded the 110% award for her coursework in Level 1-Glory to God! She is currently enrolled as a Level 2 student in The Dancing for Him School. A few years prior to joining Pastor Lynn's School, Amy began to see an ideah come into her heart from God about creating her own dance ministry.
Holy of Holies Christian Arts and Dance Ministry was established and founded by Mrs. Amy Holderman on Sept. 16th, 2016. Amy felt led to name this dance ministry Holy of Holies after the first dance God inspired Amy to create on her own in 1994. The song that she used was called "Take Me In" (Into the Holy of Holies) by the Christian band Petra off of their "Rock Cries Out" album. Since that dance was first created in 1994, Amy has ministered this particular dance over the years in many places and the dance has become the lifelong prayer of Amy for God to truly bring her as well as others into the Holy of Holies by the saving blood of Jesus Christ!
Amy also graduated from Herron School of Art in 2000 with a major in painting and credits towards a minor in dance. Amy danced in IUPUI's ( which is the University Herron is connected to) modern dance company known as "The Moving Company at IUPUI " headed by Mary-Maitland Kimball and then later Paige Prill Craigie ; where she was able to share some of her Christian choreography along with performing in other dances with the company. Amy has also graduated from Anderson University's Transition to Teach program in 2012 with a License to teach Fine Arts in grades K-12. Currently, Amy teaches Art in various locations including a Summer Camp! Prior to that time she danced ballet, tap, and jazz as a child and went back to dance after becoming a born-again spirit-filled believer at the tender age of 15. God connected her to several dance teachers in Liturgical Dance as a teenager which included: Fairview Liturgical Dance headed by Therese Chatelaine formerly of Dance Kaleidoscope; and the Beautiful Feet Dance Ministry as well as Faith Hope and Love headed by Donna Martelli (formerly of Harkness Ballet of New York City). Amy had the privilege to meet Pastor Lynn Hayden when she attended a dance conference headed by Christian International in Santa Rosa Beach, Florida back in 1996! Through the years after the CI conference Amy has danced with different ministries and churches including New Life Assembly in Noblesville, IN.; and Creekside Ministries in Fishers, IN. At these churches she enjoyed teaching adults and children choreography for Easter, Christmas, painting backdrops for the productions, and helping out with Vacation Bible School as well as Sunday school. Amy loves to use dance and the arts to minister healing, show God's love, mercy, warfare, the prophetic, how to overcome, encouragement, and most importantly share the Gospel with a hurting world. Amy seeks to truly bring others into the "Holy of Holies" by using her dances and arts to point people to Jesus. She is married to Grant Holderman and is the mother of four grown children-with two of them just recently married!
VIDEO
Minister Bobbi

Muncy - TEACHING SESSION: TBD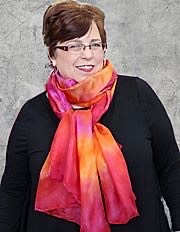 Minister Bobbi is a Standard Bearer with over 20 years of Flag and Praise Dance Ministry experience. She is a Licensed and Ordained Minister through Rivers of Grace Ministries and a Licensed/Certified Teacher with Dancing for Him Ministries. She is the founder of All For His Glory Ministries and All For His Glory Dance and Flag. In 2017 she graduated from Dancing For Him Ministries Online School with a Dance Ministry Master level certificate.
Throughout the last two decades, she has led several dance teams. They have participated in many parades, lifting the name of Jesus all across the state of Minnesota. She now resides in Indiana, but continues to bring Flag and Dance Ministry to churches and worshippers, across the country; teaching, doing workshops, events, presentations, and conferences.
Her passion is to teach people that they too can "Dance like David!" That there is freedom in movement and that, God created the Arts - It is time that we the church, take them back!
VIDEO
Tanya

Perez - Texas Location Host - TEACHING SESSION: Spiritual Warfare expressions using Flags, Mattahs, and Mattah war sticks.
I will be sharing expressive movements that can be used as a form of intercession as it relates to spiritual warfare. These movements can be used to declare the Word of God, creating change in the atmosphere.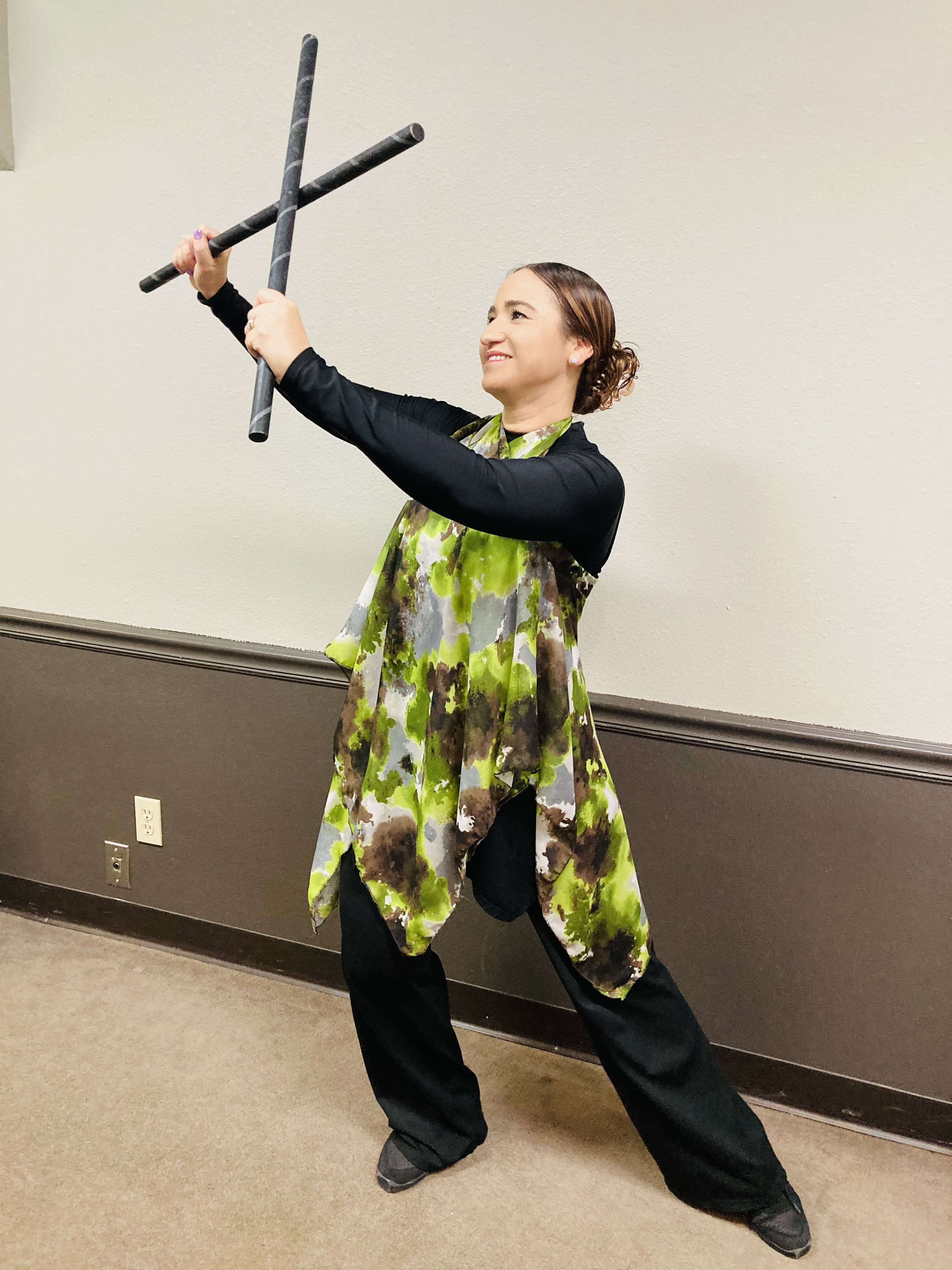 Tanya Lisa Perez has been ministering through dance since 2001. She has taught at a variety of local workshops and has helped with training local church members in the art of worship dance. She has choreographed dances for dance groups, plays, church services, and community events. She also serves as a seasonal dance teacher and choreographer for a non-profit organization that provides sports, recreational, and educational programs to children with special needs. She has a certification as a Rhythm Works Integrative Dance Instructor. Her ministry is called Empowered to Praise, providing training to empower those who have a heart to worship the Lord through dance. She has completed the Worship Dance Teacher's Training course, Dance Ministry Leadership Course, Worship Dance Continuing Education course, and Dance Ministry Master course through Dancing For Him Ministries. She also holds a certificate of license and ordination through Dancing For Him Ministries.
VIDEO
Randi Cole - TEACHING SESSION: A Place for Flags in Corporate Worship
She will be teaching a dynamic segment about a Hebrew word and its powerful meaning along with its spiritual significance in corporate worship.
Jessica

Quinones - TEACHING SESSION - Purposeful Pageantry (Flags and Banners)
She will be teaching about flags and banners. Then will be demonstrating/teaching expressions with flags and flag movements.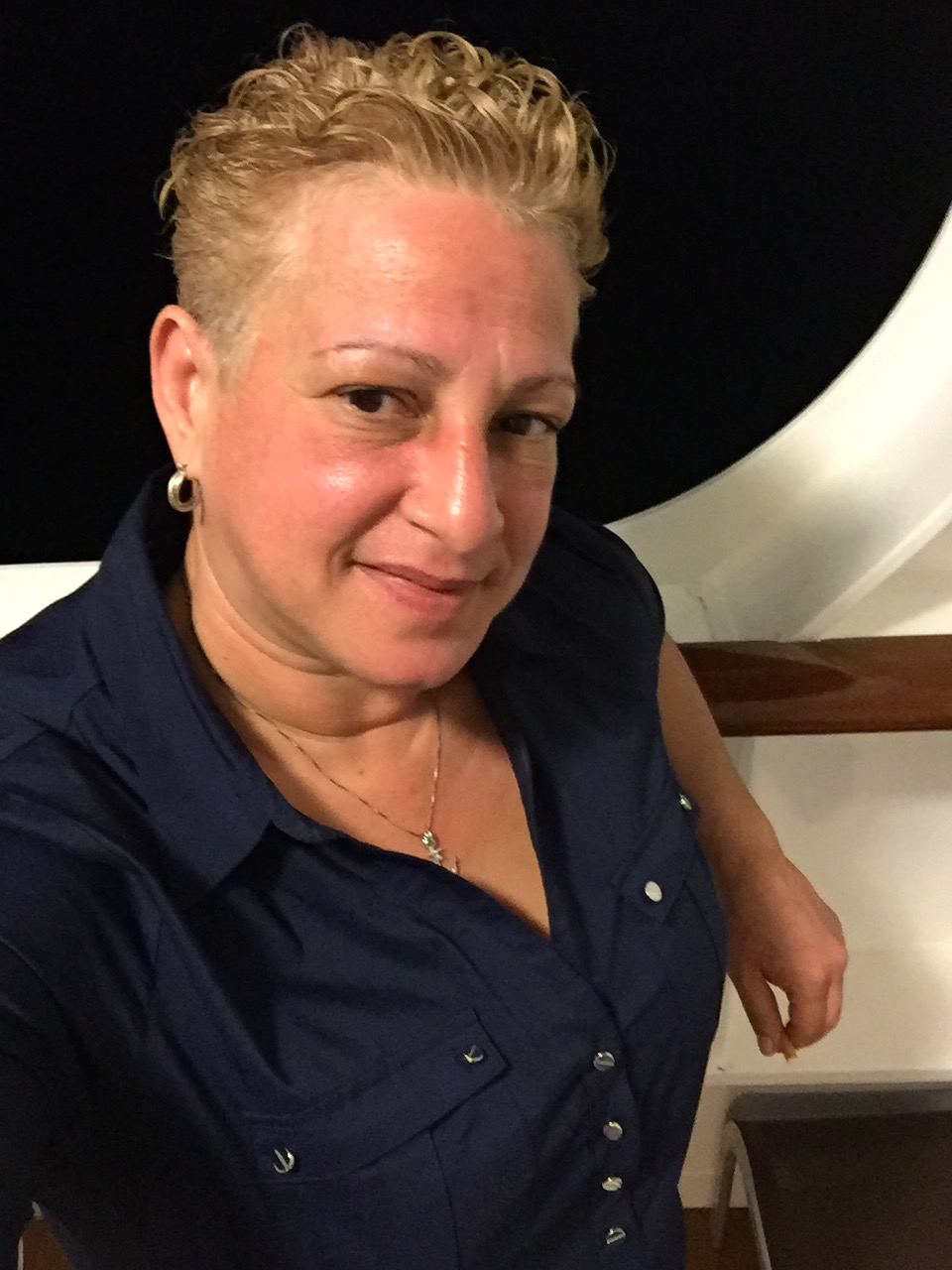 Jessica has completed a three-year, on-line ministry training course with Dancing for Him Ministries, that has educated her in the many facets of worship dance and pageantry. She has acquired a Dance Ministry Leadership Course Certificate of License and has been approved for ministerial teaching by Pastor Lynn Hayden, Founder of Dancing for him Ministries. She has established a relationship with DFH Ministries and is a member of the DFH Alumni.
In 2016 Jessica felt a strong desire in her heart to express her love for the Lord through dance and worship. She demonstrates her obedience to this calling by teaching pageantry classes and ministering in various congregations, workshops and conferences.
She has worked alongside with DFH Ministries teaching flags movement and worship dance choreography with flags for Passion Ministry Through the Arts "Expansion" dance classes in Brooklyn NY.
Jessica's passion is to dance for the Lord in spirit and in truth through expressive body movements that speak the truth of His word. She loves the sense of freedom she receives from the Holy Spirit through dance and worship. Her desire is to teach and raise up other warriors by passing the baton. She is an anointed flagger and her mission as a kingdom warrior is to tear down the kingdom of darkness and to lead others to Christ by expressing God's heart to the hearts of others through the ministry of the Arts. Jessica resides in New York, birthing ministry known as Perfume of Fire Flag Ministry.
VIDEO
Leesa I.

Robinson - Missouri Location Host - TEACHING SESSION:

Intimacy with God: Making the

First Thing

the First Thing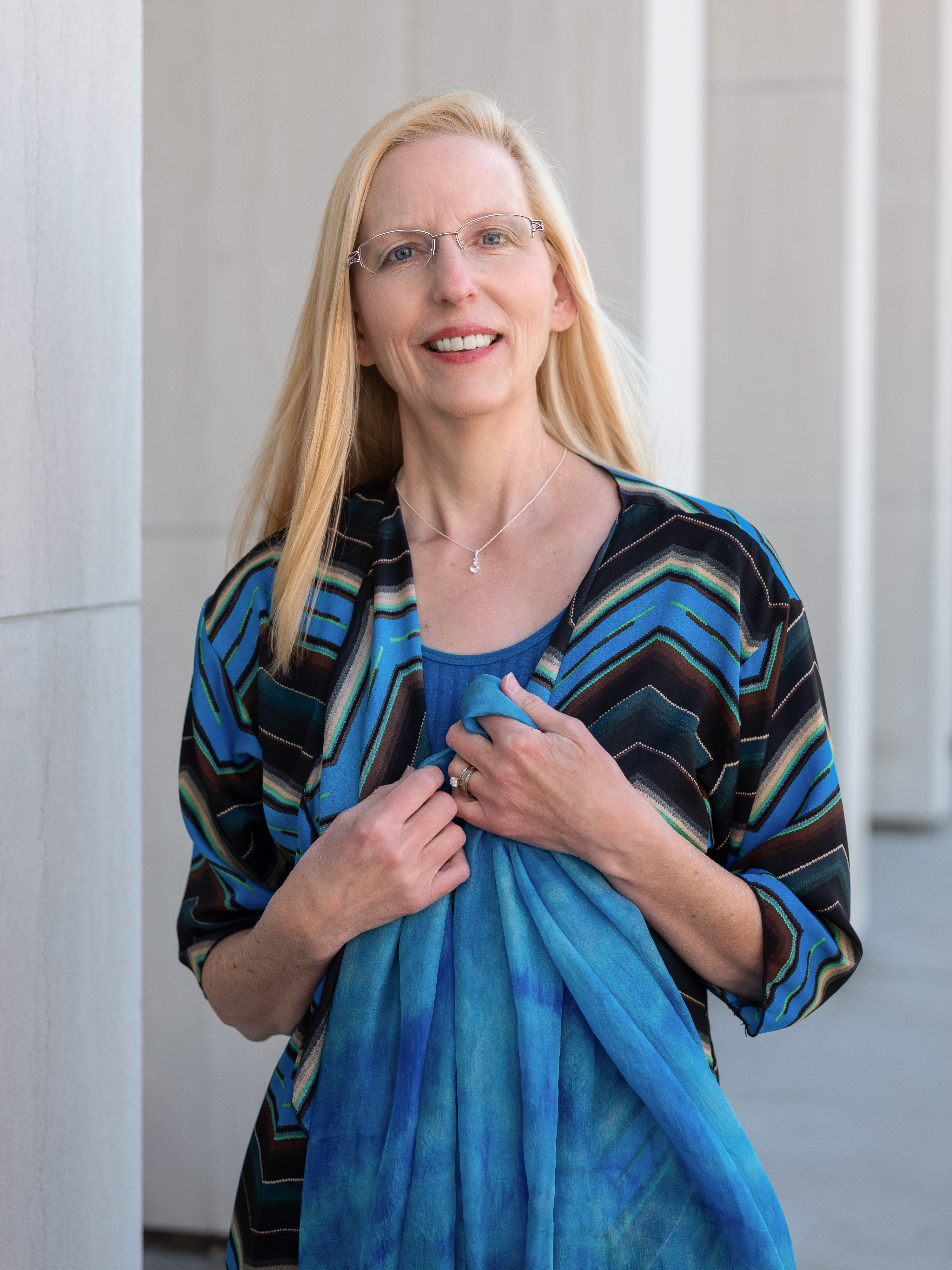 Come…. With Unveiled Faces to Worship The Lord in All Things
Leesa I. Robinson, Natural Health Practitioner and Director of "With Unveiled Faces" Ministry

Let me introduce myself to you. My name is Leesa Robinson. I am fascinated by the healing arts and science of the whole person thus my walk of 25 years as a Natural Health Practitioner and co-owner of Marlee's Creamery; our family raw milk dairy farm. Myself and my husband Mark; high school sweethearts of 44 years have lead a God-centered adventurous life of service to Christ, family, and community, sharing our dual passion for whole health, fitness, music, family, community and sustainable farming. An artistic canvas of green pasture farmland in my rural Missouri birthplace leads us just 3 miles from our family farmhouse to our Wholistic Family Health Practice where people with various health goals come seeking my care, guidance, and direction in natural health. God began releasing my feet and spirit to dance before Him as He deeply healed me from the devastating effects of an F5 tornado. God profoundly healed all of my diseases and unleashed me for a time such as this to share faith, hope and love in a gospel propelled ministry of worship in motion and a whole health practice. Welcome to worship….With Unveiled Faces.
VIDEO
Phyllis

Talbot - TEACHING SESSION: "GLORY HOOPS" - YES YOU CAN!
We have many tools to worship the Lord in movement even as "Mature" Dance Ministers.
Have you ever used a Glory Hoop? This session will introduce you to the use of this worship tool using Spirit inspired movement and choreography.
Come Let the Lord give you a new dance!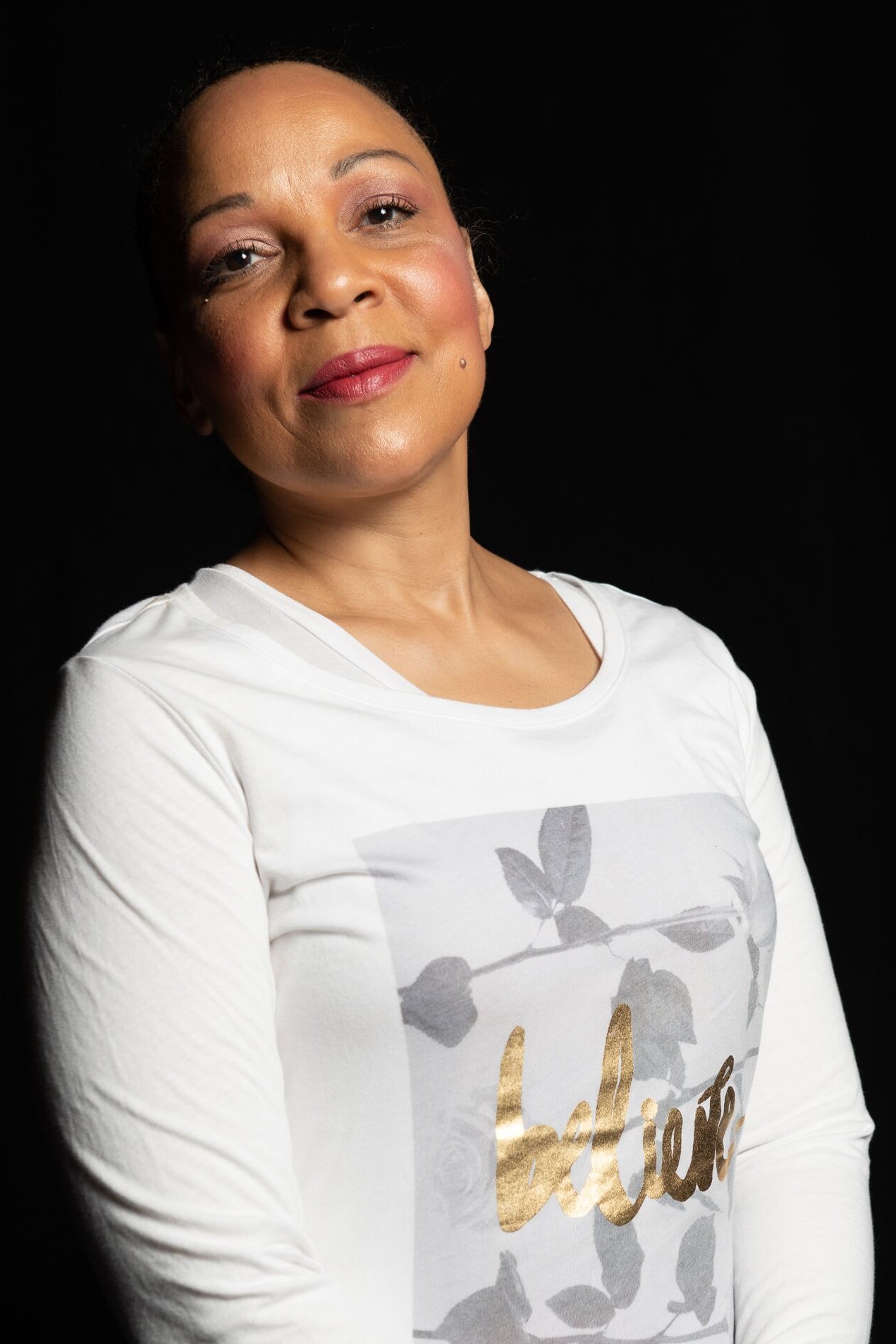 From a young age, Phyllis had a love for dance. This led her to study various disciplines at several schools in the NYC area such as The Clark Center for the Performing Arts, Dance Theater of Harlem and the Original Broadway Dance Center.
In 2007, God called Phyllis to "Dance For Him" and she learned to "minister" through dance at Raise Him Up Praise Dance School in NYC. Under the teaching and direction of Pastor Lynn Hayden (the founder of "Dancing For Him" Ministries) Phyllis has graduated level 1, 2, 3 and 4 in the "Dancing for Him" Online worship dance school.
Through her studies with "Dancing For Him", Phyllis has obtained her Certification as a Praise dance teacher, her Minister of Dance license and most recently her Dance Ministry Master Certificate.
In July 2015 God gave Phyllis the vision for "Passion" Ministry Through the Arts. Passions mission is to Equip, Unite and Ignite the fire of God in adult worshiping artists and develop more excellence in their gifts. Phyllis currently teaches workshops, weekly Praise dance classes (AKA "Expansion" Dance 4 Christ ), oversees the Passion Dance Team and hosts worship events under Passion Ministry.
VIDEO
Amy

Tang - TEACHING SESSION: Holy and Pleasing - The care and Feeding of a Dancer
Do you want to dance with freedom and power even into your latter years?
Would you like to reduce your experience of illnesses, injury and aches and pains that are so common as people age?
Would you like to learn to nourish your body well without dieting or depriving yourself?
God cares very much about the temple in which He dwells. More than that, He cares deeply about the wellbeing of His servants. He cares deeply about your wellbeing. In this workshop, you will learn practical and doable strategies for nourishing your body. Understanding that many of us carry shame about our bodies, we'll begin with a movement meditation in which we offer to the Lord those obstacles we experience to caring for our physical health. We will take time to listen to what the Father has to say about our bodies. From there, we'll move on to the practical. You will learn simple and doable practices that will enable you to dance with power and freedom even into your latter years. Whether you are a seasoned or new dancer, no matter your age or body type, this workshop will give you tools to protect, strengthen, and nurture your body so that you might enjoy it and glorify God through dance for years to come.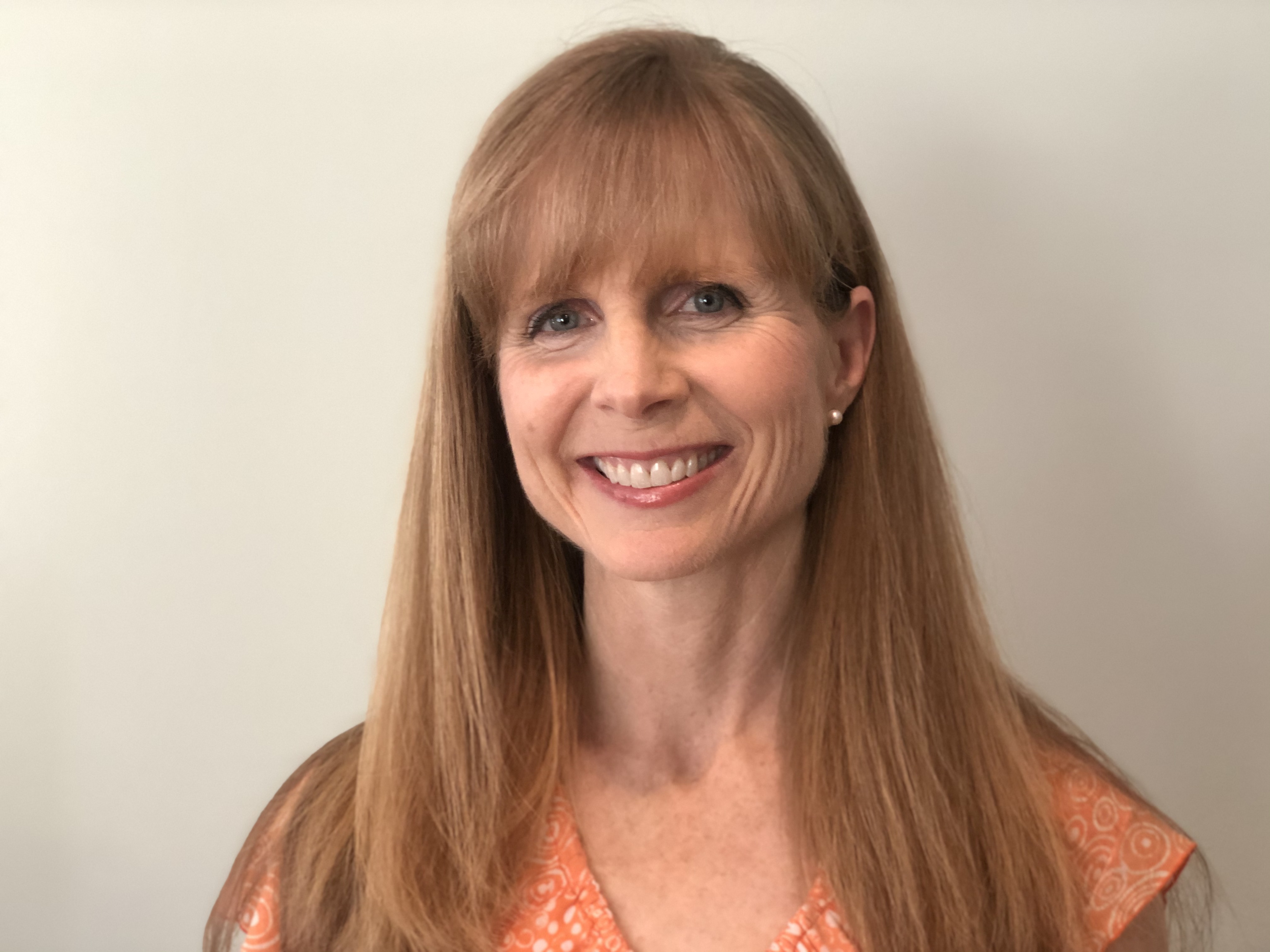 Amy specializes in teaching novice and "lay" dancers how to express their hearts to God by building a vocabulary of movement using simple everyday movements, expressive sign language, and beginning level modern dance. She also helps experienced dancers use their art to glorify God by teaching them the biblical basis for dance, how to make sure their dance tells a story, and how to keep their dance church friendly so that it will be well received in church.
Amy is Certified as a Liturgical Dance Educator by the Praise Dance Life and has completed the Masters Level Training under Lynn Hayden, of Dancing for Him Ministries,
Living in Pasadena, CA with her husband of twenty three years and three sons, Amy offers worship dance workshops and creates training tutorials to help worship dancers with choreography and ministry.
Amy authored the curriculum, And a Child Shall Lead Them - Ten Worship Dance Lessons for Children, the online class Teaching Children who Love to Dance to Worship when they Dance, and the videos From Performance to Worship, Devotions in Motion, Modern Dance for Worship - Embodying the Scriptures and Offering our Bodies Holy and Pleasing.
VIDEO
Melissa (Missy) Weikel - TEACHING SESSION - Transformation of Shame Into a Fragrance of Dance
You are not too dirty to dance for the Lord. Learn new techniques to help build self-confidence as Missy shares her love letter from God and some new expressive moves.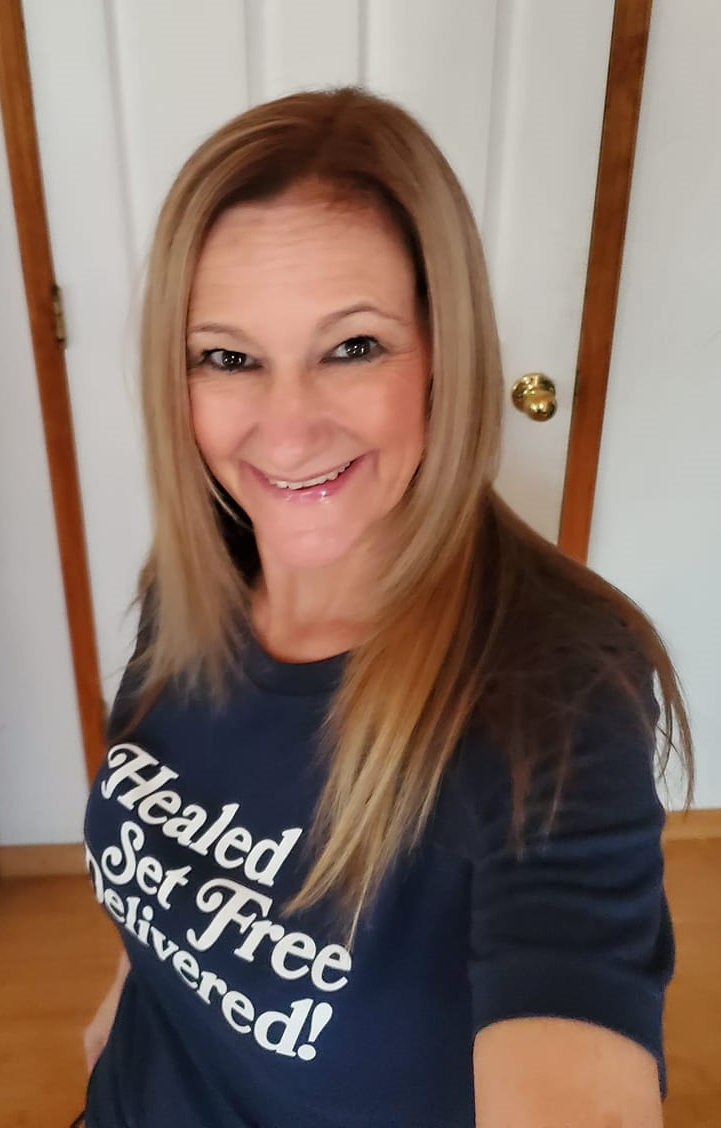 Missy has been an ordained minister for over eight years and has been in dance ministry for over five years and graduated from "Dancing For Him Ministries." She has a bachelor's degree in Applied Behavioral Science and is currently obtaining her Master's in Psychology. Missy provides counseling and dance movement services as she is also certified through the center of excellence in dance movement therapy. Missy is the author of two power books. "Finding the dad I never had" is packed full of her life story, the trauma and abuse she suffered, and how God healed her. Missy's Guide on "Transforming Dancing in shame to Dancing in glory" is a great guide to help those who have suffered abuse or struggle with feeling too dirty to dance. Missy has overcome trauma such as sexual abuse, PTSD from losing everything in a fire, and a horrible car accident that stole her dance movement for years. She still lives with disabilities that limit her movement, but she keeps striving forward to push her body to the ultimate level. Missy has been set free, delivered, and healed and it is her purpose from God to help others find their purpose and be healed from worldly wounds.
VIDEO
---
BONUSES
Click on the picture to read the prayer...