Would you like a break from the cares of the world, getting away and relaxing in a beautiful, peaceful setting?
Would you like to study/learn/hear the Word of God, taught through captivating messages, then activated and sealed through dance ministry activations?
Would you like to sharpen your spiritual acumen and receive ministry through prophetic dance?
Would you like to fellowship with like-hearted believers?
Then this retreat is for you!
Jesus, the eternal Beloved of the Father, was born in human form,
entered time and space to show us the truth, tell us the truth, awaken
us to truth. He claimed to be truth incarnate. He claimed that His
truth would outlast this present universe. He validated His truth with
mighty works. He claimed that if we live His truth, our lives will be
built on a rock foundation that will endure forever.
As the world around us disintegrates, we have an enduring foundation
— Jesus, the Word of God, the eternal truth of God. We can root our
lives in the truth of the Beloved and His truth and life will sustain us
through time and into eternity. ~ W. Bozeman
With Lynn M Hayden (click here for bio)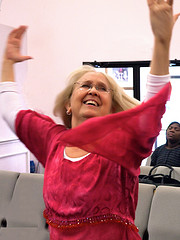 With over 50 years of dance experience behind her, Lynn has dedicated all her ballet, modern, jazz, and choreography technique to the Lord for His glory. She has performed with the Towson State University Dance Company, and the Ballet Theatre of Annapolis and and has been ministering, for the Lord, through dance, since 1986. Lynn is a well-known author of eight books on worship and prophetic dance, and producer of thirty worship dance DVD's and administrates a successful on line ministry dance school. Lynn assisted the choreographer and danced in Integrity Hosanna's music video "Sing Out" with Ron Kenoly; and has traveled, teaching Dancing For Him Conferences for 20 years. As founder, director and administrator for the Dancing For Him ONLINE SCHOOL, Lynn is a gifted leader of leaders. Her graduates have grown substantially in their call to dance for the Lord. Many people mentored by Lynn, over the years, have successfully gone on to have their own dance teams, hold their own workshops, choreograph beautiful ministry dances and even write their own books. The school has enabled Lynn to perpetuate her legacy of transforming hearts and changing lives, through ministry dance. Many lives have been touched and changed by this unique, ministry. It is much more then just learning how to dance. Lynn utilizes the Prophetic arts as a means by which to minister the heart of God. Lynn also ministers in dance directly to the congregation with an anointing that breaks the yoke of bondage, heals and delivers!
And Wil Bozeman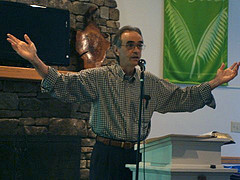 For over 30 years, Wil has ministered in a variety of settings as a pastor, teacher and musician. Throughout his ministry he has also worked with the homeless, at-risk youth and has translated truth into the rhythms and colors of story telling. He is a singer/songwriter and accomplished musician. Wil is a prolific writer and has written many books about worship, prayer, leadership and more. In addition to gifted creativity, his ability to transcribe scripture into life changing messages captivates the listener, while gently presenting the Lord's healing balm.
Video Clip of Previous Retreat
A dance we learned during last year's retreat:
Website this year's retreat location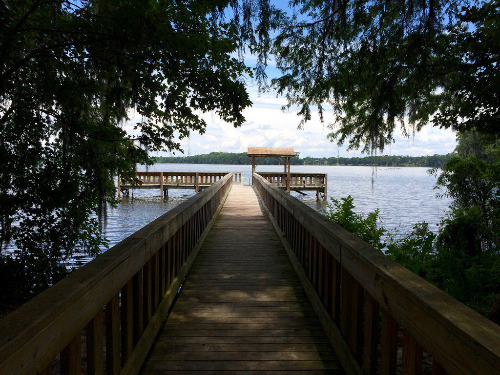 So come and let us journey together in this most wonderful of all studies -- the life and ministry of Jesus (The Truth of the Beloved). Ponder with me these sacred mysteries:
The eternal God was born into time
the infinite Creator of all life took on the limitations of flesh
the sinless holy One bore the sin of many
the Lord of all life embraced our death
the slain Lamb rose from the dead
Let us behold His ascension to the right hand of the majesty on high and may we respond with the only fitting response of true disciples. Let us crown Him with our worship. - Wesley Scott Amos
Subjects Covered
Artistic Worship
Billow Cloth Beauty
Expressive Worship and Sign
Choreography Technique II/Dance Composition
Prophetic Dance
Perfume of Fire - Flags
Participants' Concert
Artistic Ministry
On Line School Graduation
Lessons about The Truth of the Beloved (taught by Pastor Wil)
Each Followed by dance ministry activations facilitated by Pastor Lynn
The Level 3/4 students from the online school will be conducting most of the ministry activations
and other classes as part of their hands on experience during school.
---
Come, receive ministry, get renewed and refreshed and let God transform your life!
Also note: Although we encourage entire teams to come, individuals are more than welcome to come by themselves. So, you do not have to be a member of a team to attend. For this particular conference, since it is so specialized, it is for adults only (ages 16 and up). Thank you.
Basic Schedule
Thursday
After 3:00 - Arrival - Go to administration building to check in and receive your room key. If coming in after hours, there will be a mail box on the front of the admin building, where you may pick up your key. The key will be in an envelope with your name on it. There is a 24 hour security guard and if need be, he will help you find your room. The building where you'll be staying is number 200, sort of across from the administration building.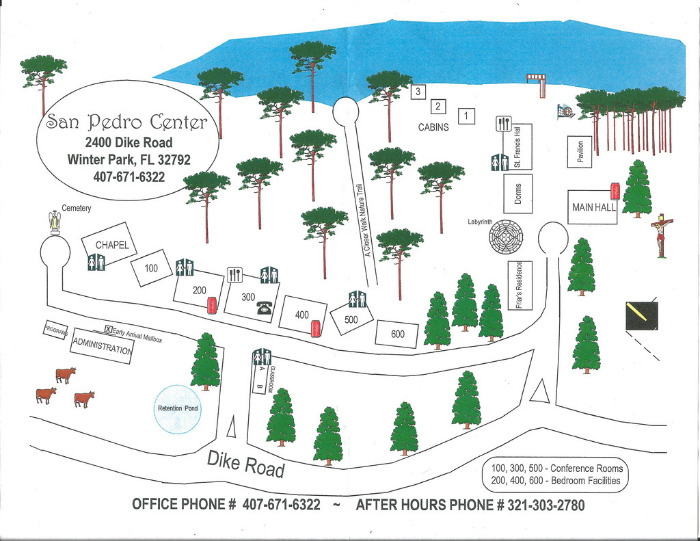 Friday
7:30 - Breakfast - Building 300
8:30 - Sign in - Building 300
8:30 -12:00 - Artistic Worship, Classes/Lessons/Activations - Building 300
12:00 - 12:30 - Product table open
12:30 - 1:30 - Lunch Break (lunch served at 12:30)
1:30 - 4:30 - Classes/Lessons/Activations
4:30 - 4:45 - Product table open
4:45-5:30 - Relax/Retreat
5:30 - 7:00 - Dinner Break (dinner served at 5:30)
7:00 - 8:30 - Prophetic Dance Ministry
Saturday
7:30 - Breakfast - Building 300
8:30 -12:00 - Artistic Worship, Classes/Lessons/Activations - Building 300
12:00 - 12:30 - Product table open
12:30 - 1:30 - Lunch Break (lunch served at 12:30)
1:30 - 4:30 - Classes/Lessons/Activations
4:30 - 4:45 - Product table open
4:45-5:30 - Relax/Retreat
5:30 - 7:00 - Dinner Break (dinner served at 5:30)
7:00 Until - Participants' Concert
Sunday
7:30 - 8:30 - Breakfast
8:30-9:00 - Check Out suggested now. Final check out time 11:00
9:00 - Artistic Worship/Message
10:00-11:30 - On Line School Graduation!
You'll receive a more specific schedule via email.
This is going to be an awesome time of learning and ministry!
Concert
The Saturday evening concert is always a highlight of a conference. It is where you get to present a dance that you will have already done at your church and share your gift with the other participants.
Space for participation in the Saturday evening concert is limited to the first 12 individuals, groups, or teams who desire to be in it and are fully registered.
Cost
PRICE INCLUDES:
Admission To All The Classes
Pastor Wil's Retreat Theme Book
DFH T-shirt
3 Nights Lodging (Thursday, Friday, Saturday)
7 Meals (Friday & Saturday-Breakfast, Lunch, Dinner; Sunday-Breakfast)
Plus, we're having a drawing to give away one Body Wrappers Tunic!
NOTE: It may be different than this one that is shown.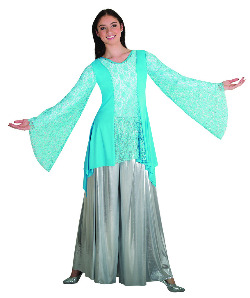 Body Wrappers style 629 Drapey Lace Panel Tunic
Colors: Kiwi, Rose, Tangerine, Turquoise, White
Adults: XS, S, M, L, XL
Womens: 2X, 3X, 4X
Retail Value $52.00

Drawing for this garment will be held during the Saturday evening concert. Must be present to win.
**SHARED ROOM (2 people in a room) - each person pays:
$303.00 - Individual - Received on or before June 1, 2019, 11:59 EST - Extra Early Savings Date
$333.00 - Individual - Received on or before August 2, 2019, 11:59 EST - Early Savings Date
Groups of 5 or more - See below
$348.00 - Individual - Received on or before October 2, 2019 11:59 EST- Regular Savings Date
Groups of 5 or more - See below
$363.00 - Individual - Received on or before October 23, 2018 11:59 EST - Door Rate
Groups of 5 or more - See below Absolute Last day to register. No more registrations received after October 23rd. No at the door registrations.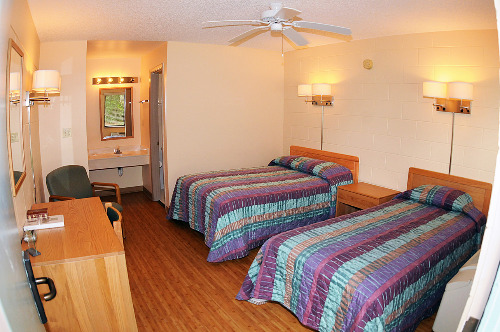 **PRIVATE ROOM - Add only $129 to any price above.
PLEASE NOTE: Upon check out, you will see the base individual price for 2 people. In order to get the shared room rate, you must pay for both individuals up front. So, one person is paying for themselves and their room mate.
If you desire a private room instead, you will see the option at check out to subtract from the shared, 2 person rate.
GROUPS
The price is already the low 'group rate,' if you have more than 2, simply put the appropriate number of people in the quantity box.
If you desire a combination of types of rooms, you may still do that at check out.
Here is an example of how to check out a group:
"I have 7 people in my group. 4 of them would like to share 2 rooms and the remaining 3 people would each like a private room."

You would initially put 2 in the quantity box. That will pay for the 4 people who want to share rooms.

Then 'continue shopping.'

Come back to the retreat page and select 3 in the quantity box, but be sure to select "private room" in one of the drop down selections. That will pay for 3 private rooms.

Please be sure to put each person's names, email addresses, who would like to stay with whom and their appropriate T-shirt sizes in each of the spaces provided.

If you need more help, you may call: 863-398-8161 9-5 EST and we will be happy to help you.
Local/Travel Information
San Pedro Retreat Center
2400 Dike Road Winter Park, Florida 32792-8104
CLICK HERE for driving directions and map.
Airports: Orlando International Airport (MCO) - About 27 minutes/rush hours allow extra time - Google Directions
Orlando Sanford International Airport (SFB) - About 25 minutes, though flight selection is not as good and may be more expensive. - Google Directions
What To Wear/Bring
Water bottle with tight fitting lid (no other food or beverage allowed in the hall).
Flags and other worship instruments. There is plenty of room to move and express!
The DFH product table will be there with all the products at lower-then-bookstore conference prices. There will be a 'special price surprise' on a one of everything product package. Also, some of the music that will be used during the workshop may be available for sale. So you'll want to bring MC, Visa, AM Express, Discover cards, cash or checks with you to the hall. You'll want to take advantage of the opportunity.
Absolutely NO video taping allowed during the conference. Most of the teaching and dances will be available either at the product table or in a new upcoming DVD. However, taking photographs is encouraged.
Wear comfortable, modest clothing for ease of movement. Comfortable shoes for long days on our feet (like Keds or jazz sneakers). Light jacket or sweater for possibly cool air conditioning. Cool modest clothing in case it is warm. Recommended: hat, sun screen, sun glasses for the classes outdoors.
Contact Information
Terms
The amount of registrations, offerings, support, etc., is absolutely non-refundable. Nor may it be applied to another conference. It may be transferred to another person. If for some unforeseen reason, regardless of the situation, you will be unable to attend, your tax-deductible registration will be considered a love gift/donation to further the work of God through Dancing For Him Ministries. Thank you. NO one-day rates available. We encourage you to attend the entire retreat or as much of the conference as you are able.
Several Ways To Register
Please note: This conference is for adults only (ages 15 and up).*** Thank you.
Thank you for your participation. May the blessings of the Lord overtake you...
We'll see you soon!!
*** If you are a parent/guardian bringing someone under age 18, you will need to print out, sign and bring this waiver (below) with you and hand it in during check out. Additionally, you will need to agree to the DFH Child waiver found on the check out page. Thank you.