pure heart Worship dance and Arts E-Conference
NOTE: It was free for 3 days in October. Now it is available at the regular price, through May 5, 2021
Pastor Lynn Hayden, with over 50 years of dance experience behind her, Lynn has dedicated all her ballet, modern, jazz, and choreography technique to the Lord for His glory. She has performed with the Towson State University Dance Company, and the Ballet Theatre of Annapolis and and has been ministering, for the Lord, through dance, since 1986. Lynn is a well-known author of eight books on worship and prophetic dance, and producer of thirty plus instructional praise dance DVD's and administrates a successful online ministry dance school. Lynn assisted the choreographer and danced in Integrity Hosanna's music video "Sing Out" with Ron Kenoly, choreographed for Dawn Branch Works' Eden production; and has traveled, teaching Dancing For Him Conferences since 1995. Many lives have been touched and changed by this unique, ministry. It is much more then just learning how to dance. Lynn utilizes the prophetic arts as a means by which to minister the heart of God. Lynn also ministers in dance directly to the congregation with an anointing that breaks the yoke of bondage, heals and delivers!
And with special guest teacher:
Pastor Wil Bozeman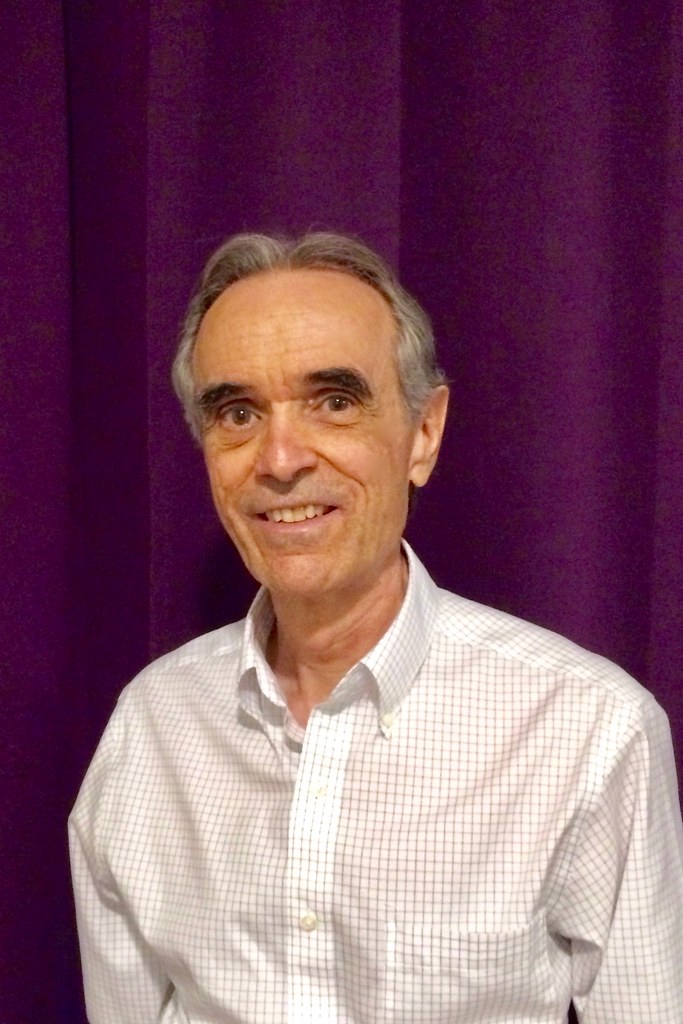 For over 30 years, Wil has ministered in a variety of settings as a pastor, teacher and musician. Throughout his ministry he has also worked with the homeless, at-risk youth and has translated truth into the rhythms and colors of story telling. He is a singer/songwriter and accomplished musician. He is a prolific writer many books about worship; Life and Ministry of Jesus; Leadership and more. In addition to gifted creativity, his ability to transcribe scripture into life changing messages captivates the listener, while gently presenting the Lord's healing balm.
---
Plus over 20 anointed teachers/ministers (see below)
Do you want to learn more about ministering to the Lord (through the arts), with a Pure Heart?
Would you like to be better equipped as a praise dancer to minister His word through movement?
Would you like some incredible, creative, contemporary movement ideas?
Would you like to learn flag moves and expressions?
How about Christian urban dance?
Would you like some practical ideas, steps, techniques, and learn about dying silk?
Would you like to know about starting a community dance team?
How about a decision making process for opening and running a dance school,
and so much more?
Get ready for an amazing, powerful 3 jam packed full days worth of video pre-recorded information and instruction that will catapult you on your way to new levels in praise and worship dancing!
SUBJECTS COVERED
Teaching on Purity of Heart
Creative Dance: Combinations That flow
What's in Your Hands/Flag Expressions and Movements
Finding Balance
Out of the Box/Christian Urban Dance
Creating and Maintaining a Successful Dance Team
Community Dance Ministry
Tips and Strategies for Teaching Praise Dance to Children
Moved by Compassion: Dance Intercession
Waging Warfare with Flags
How to Dye Your Own Silk Flags
Capture, Communicate, Create
Starting a Dance School: Decision Making
Learn Choreography
Preaching Through and Power of Dance
Under the Shadow of His Wings/Modern Dance with Veils
Prayer Through Movement
And so much more!!
Here are just a few comments from some of the nearly 400 participants...
OMG! Simply amazing Pastor Lynn! What a wonderful conference. All the videos I have been able to watch so far has been awesome. Great teaching and encouragement! I speak God's continual blessings to you and all your endeavors. Be Blessed, Deborah
Dear Lynn, Thank you SO much for the gift of this morning -- what a true blessing. I was moved to tears. I have never had anyone pray dance over me -- was quite a moving experience. Megan

Dear Pastor Lynn, I had such a great time in the two hours you taught this morning. Thank you so much. Madeline
Good Evening Min Lynn, I really enjoyed the classes this morning. You are so inspirational and you are in such great shape. I could not believe how flexible you are - how long did it take you to be so flexible - I know you are skilled dancer. Thank you so much! Love Sharon
Thank you Pastor Lynn!! It was truly a blessing!! Blessings, Brenda
For many more comments, click here.
CLICK HERE TO JOIN THIS AMAZING E-CONFERENCE!
PLUS FREE BONUS 1
Free bonus - a little something extra...
We had 4 Pre-Conference Zoom meetings. The recordings of these meetings is included with the Anytime Access Pass.
1. Expressive Worship and Sign with Flag Expressions Part 1 and Conference explanation.
2. Expressive Worship and Sign with Flag Expressions Part 2 and Conference explanation.
3. Meet and Greet and Conference explanation.
4. Modern Dance Warm Up; Stretch; Artistic Ministry; Artistic Worship; Prophetic Dance
PLUS FREE BONUS 2
MODERN DANCE TECHNIQUE INTENSIVE
These 4 classes in Modern Dance Technique (taught by Pastor Lynn Hayden), will teach you some foundational movements that will enhance your movement vocabulary for worship dance. You'll also gain fluidity, grace, flexibility and strength. There is also a 32 count combination taught at the end of each class. By the 4th class, all 4 phrase combinations are put together, giving you many movements that could be incorporated into your own choreography. This series was taught online, in June of 2020. This series of 4 complete videos come with your Anytime Access Pass purchase.
All totaled, that is over 30 full classes of valuable, anointed instruction for only around $3.90/class!!
CLICK HERE TO JOIN THIS AMAZING E-CONFERENCE!
ANOINTED TEACHERS
Aside from Pastor Wil Bozeman, who is an outstanding Bible teacher, this group of amazing individuals are all graduates from at least one level of the Dancing For Him Ministries Online School. They are powerful ministers of the Most High God and wonderfully qualified to teach their impassioned subjects. You will love each and every one of them (as I do) as they share from a pure worshipper's heart. They all have something very special and helpful to offer. In alphabetical order by last name (not necessarily the order of who will speak when during the e-conference)... Next to their name is the title of the subject they will be teaching during the conference.
Daina Angel - TEACHING SESSION: The Discipline to A.R.I.S.E. Amid Adversity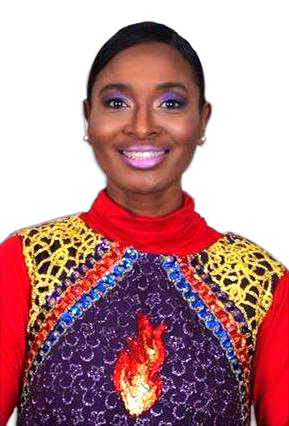 Do you struggle with staying motivated in your call to the Arts? Have you ever felt like giving up in the midst of affliction on the road to your destiny? Well, you are not alone! Daina candidly shares her testimony as she weaves a portion of her worship dance journey within a teaching on adversity, discipline, and 5 points on how to rise above difficulty on the path to fulfilling God's call as a Kingdom Artist.
Daina M. Angel, passionate worshipper of God, resides in New Orleans, LA with her husband of twenty-five years, is the mother of two amazing adult sons, and has had the joy of working alongside her family in various ministries including Children, Hospitality, Prayer, and the Arts.

Her love for all things creative began in childhood when her mother introduced her to the wonderful world of movement; but, in 1989, after being gloriously saved, she immediately gave up dancing in addition to her sinful lifestyle and over time, Heavenly Father progressively restored her gifts and talents and spoke to her heart, "You can dance, but for Me".

In 1993, shortly after her first worship dance presentation, Abba revealed that He used that piece to aid in her healing from abuse, a broken marriage and divorce and later birthed Perfected Praise Ministries in 2004 through Daina and her husband Glen during a season of her crying out to Him concerning her God-given abilities, calling, and place in the Kingdom as a result of a burden He placed in her heart to see people be set free to worship Him in spirit and in truth regardless of age, race or skill level.

As Artistic Director with 27 years' experience in liturgical dance, Mrs. Angel has been blessed to offer instruction through classes, workshops, and the G.R.A.A.C.E. Mentoring Program besides hosting concerts of worship, the "Refresh" Women's Retreat/Advance and serving the church and community as a minister, leader, educator, choreographer, and program/curriculum developer in the Worship Arts.

Having dedicated all her training and endowment from the Lord to be used for His glory, Daina has received her Worship Dance Teacher Certification, Dance Minister Certification, Continuing Education Certification, and Dance Ministry License under Pastor Lynn Hayden of Dancing for Him Ministries and is currently studying for her Dance Minister's Master Level Certification.
CLICK HERE TO JOIN THIS AMAZING E-CONFERENCE!
Shakara

Beckem - TEACHING SESSION: Finding Balance
She will be sharing practical nuggets of wisdom for the worship dancer.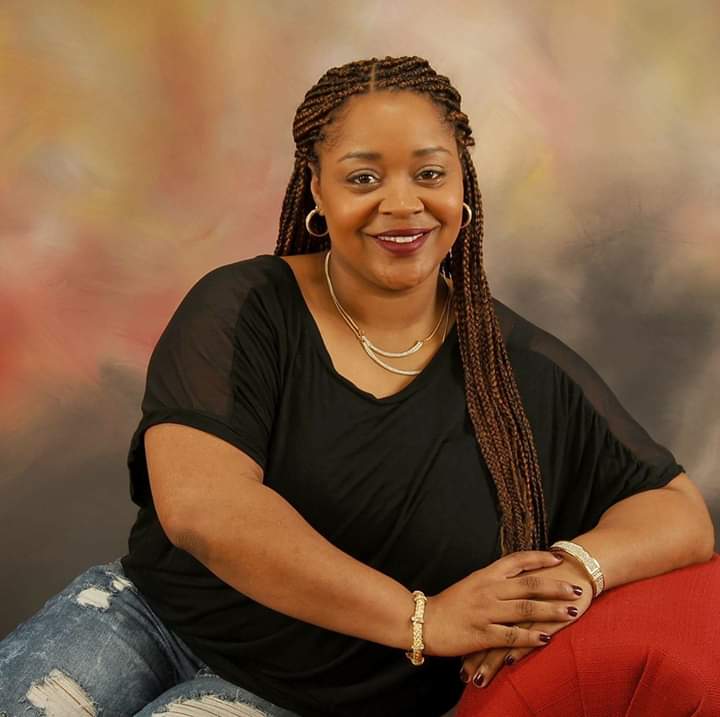 Shakara is the Founder and Artistic Director of The Worship Academy Dance and Arts Center (TWA) located in Harrisburg, PA. Shakara's mission statement is to, "To make arts education practical where it seems impractical." She has been involved in dance for over ten years.
Shakara is a
Certified Worship Dance Teacher and Ordained Minister through Dancing For Him Ministries, led by Pastor Lynn Hayden. She has studied Ballet, Modern, Jazz, West African and Tap.
In addition, she is a member of the National Dance Education Organization, is Certified in the Progressive Ballet Technique and has her BA in Dance from Messiah College in Pennsylvania.
Karen

Cummings - TEACHING SESSION: Capture, Communicate, Create
I will be sharing about how to communicate a Dance/Arts message with clarity.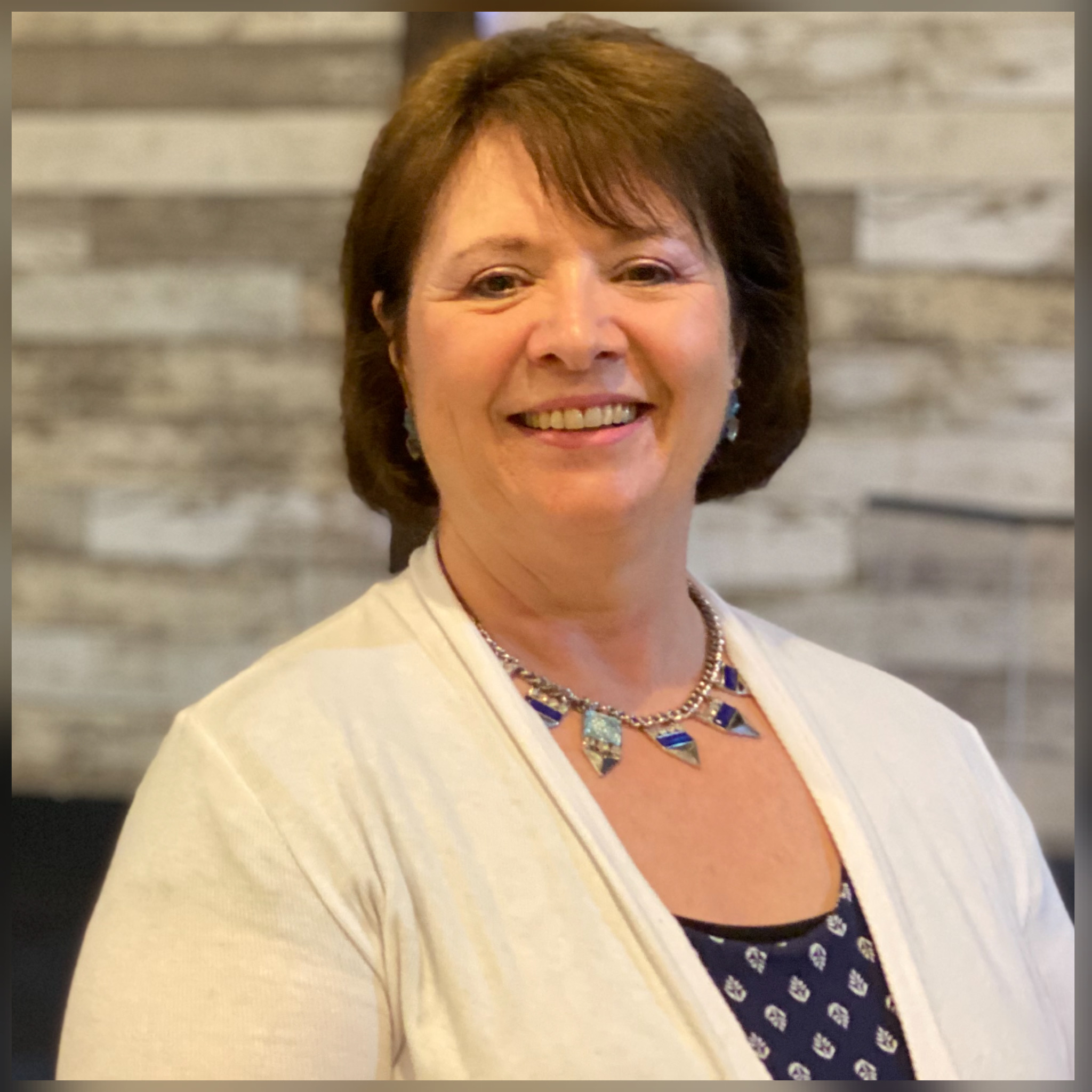 Karen Cummings, minister & leader of Cross, Wind & Fire Dance Ministry and Kidz Praise Dance/Drama of Gateway Christian Center, Cotuit, Massachusetts, has a passion for ministering the love and reality of the Gospel of Jesus Christ provoking others to go deeper in their relationship with the Lord through praise and worship in the dance.
Karen took her first dance lesson at the age of 3 and has had a love of dance since. She first trained in Christian dance in 2001 under Yolanda Lilly, Christian Teaching and Worship Center, Boston. She has since studied under Pastor Lynn Hayden of Dancing for Him Ministries and is a licensed dance minister, Alumni 2014.

She believes that dance can facilitate the ushering in the presence of God; As Mariam went before the worshipers, setting captives free and breaking yokes of bondage.
Pamela

Dimry - TEACHING SESSION: Creating (and maintaining) a Successful Dance Ministry
Do you desire to have/lead a team that is on one-accord spiritually, mentally, and when doing ministry? Are you a frustrated, worn out leader of a dance team with some 'high maintenance' dance members? If you desire a successful team, then you need to be a BEGGAR! That's right-- a B.E.G.G.A.R.! Learn key points in this acronym that you can implement immediately to start to create harmony and spiritual one-ness on your team!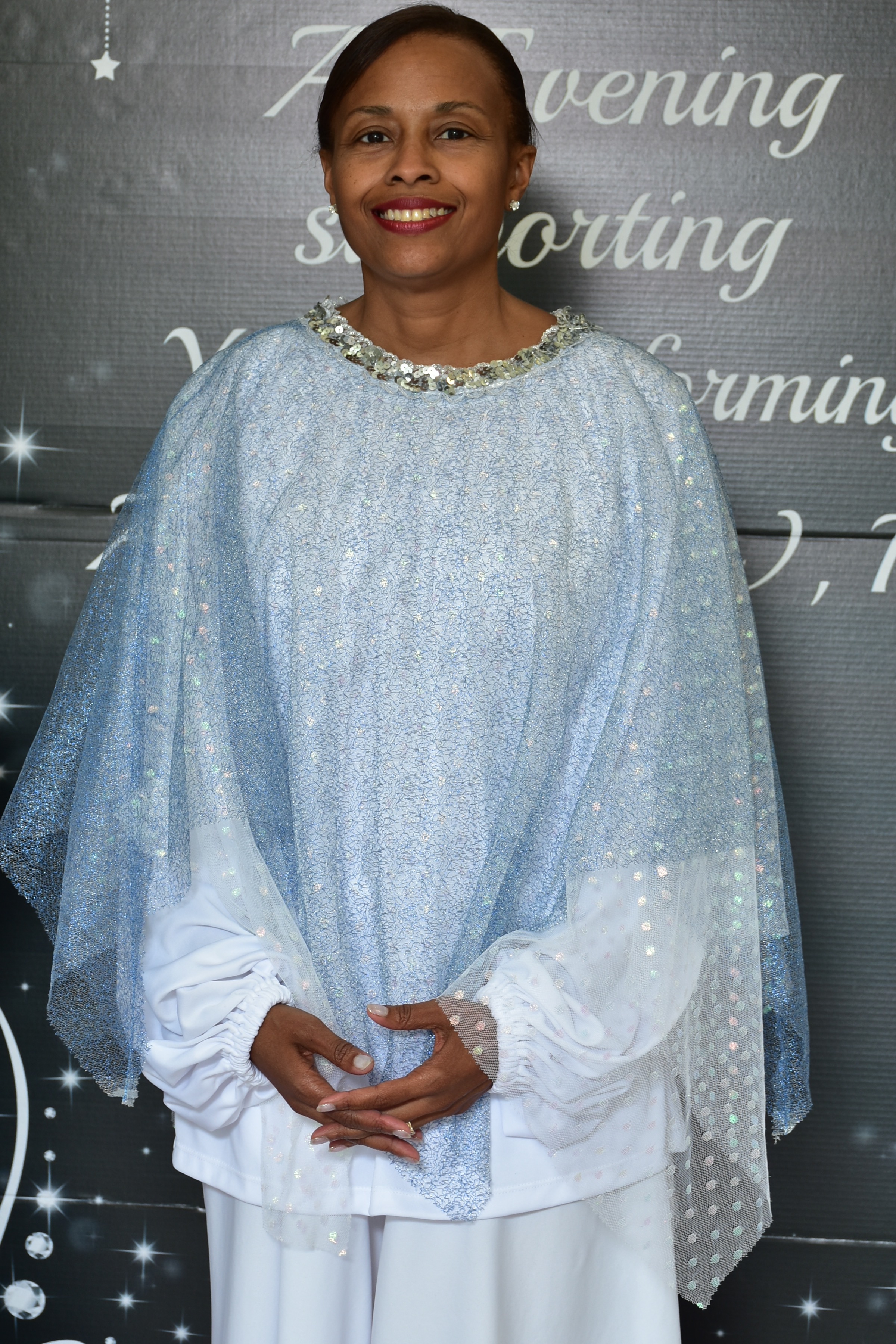 Pamela is Director & main Choreographer of Adoration in Motion -- a senior adult community worship dance group-- and has been doing this for the past 3 years. This unique dance ministry has members ranging from age 65 - 91 years young. Adoration in Motion ministers 30-45 minute evangelistic dance programs at local assisted living and memory care communities, as well as ministers single dance "performances" to contemporary Christian songs at faith-based and other events.
The Lord called Pamela to worship dance in 2003. For the past 17 years, Pamela has co-founded and/or directed four unique worship/praise dance ministries, ranging from mixed-ages to senior adults. Pamela also developed and hosted several worship dance and flag workshops to teach others about worship dance principles and dance & flag techniques, as well as hosted several praise dance concert events. She is passionate about discipling worship dancers in the Biblical foundations and principles of worship dance so they can articulate WHAT is worship dance, WHERE is it found in the Bible, and what is their PURPOSE for dancing. She also desires to network local worship dancers and dance ministries together to support each other.
Pamela is a Certified Worship Dance Teacher and Licensed Dance Minister through Dancing For Him Ministries. In addition to leading Adoration in Motion dance ministry, she also serves as dance minister at her church, New Song Community Church (www.churchatnewsong.com), and assistant pastor's wife to her husband Derick Dimry, to whom she has been happily married for the past 28 years.
Pat

Dyer - TEACHING SESSION: Waging Warfare with Flags
When you finish this master class, you will have a deeper understanding of flags as instruments of warfare and worship. You will learn how to wiled your flags with knowledge and power. We will cover the history of flags along with scriptures from the bible that speak about standards(flag) and how you can use them to take back the territory for the LORD.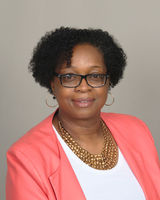 Hi! I'm Patricia the director of Breakthrough Flags Ministries.
If you're like me you have a mountain-moving, soul-stirring praise dance in your heart and I'm here to teach you how to unleash it. The first time I witnessed praise dance, a joyous spirit leaped inside my soul making me feel like Elizabeth, Mary's first cousin.
My passion to praise and glorify GOD through dance led me to enroll and become a graduate of the Greater Allen Cathedral Genesis liturgical dance program, receive a certification and license for dance from the Dancing For Him Ministries School AND become a member of the National Liturgical Dance Network. I also service as the New York State Flag Sentry Leader for the School of Flag Ministry.
I am blessed to say I have been involved in ministering before the Lord in dance for over 15 years now, traveling throughout the United States and internationally using dance and pageantry as an evangelistic tool to share the word of God with others.
Breakthrough Flags Ministries is a Bible-based ministry, that teaches and trains people of varying dance abilities how to use flags, pageantry and dance to create soul stirring choreography that touches the heart of God's people.
Minister Tyhisha

Fashipe - TEACHING SESSION: How to Build Your Community Through Dance
She will share about what a Community Dance Ministry is and how to start one.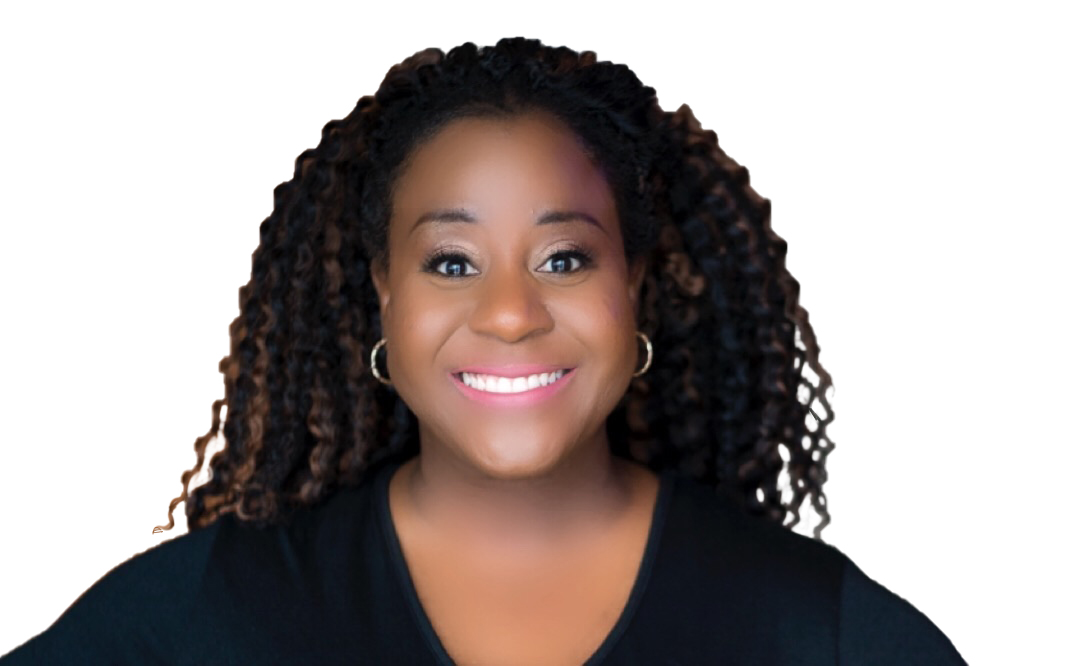 Tyhisha Fashipe, founder of Na'thar Dance Ministries, has mentored and trained many in her online dance ministry academy in the areas of dance ministry, flag ministry, prophetic dance ministry, and community dance ministry. She has taught workshops and conferences throughout the U.S. Tyhisha is know is known to be a trainer, equipper, and teacher. She has studied dance ministry with Dancing For Him and flag ministry with Eagles Training Institute. She enjoys mentoring and training dancer ministers to push past their limitations and to walk in their fullest potential in God.
Minister Suzi

Herman - TEACHING SESSION:

Life, Healing & Purpose Through Praise and Worship
Minister Suzi beautifully weaves her powerful testimony in with the meaning and significance of Praise and Worship. Then shares some of her divine inspiration through her beautiful flags. Such a wealth of wisdom in this teaching.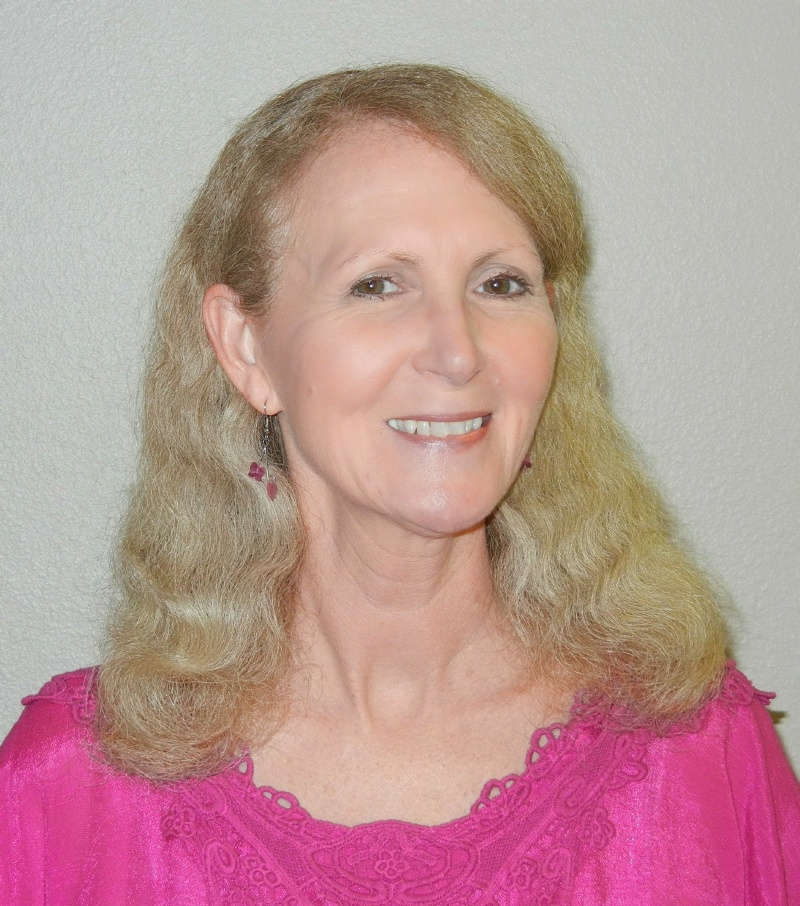 Suzi had not planned to be working in the area of the arts. Yet she is using the gifts and talents that Abba has given to her to create flags for worship unto Him. It is truly amazing how the Lord can orchestrate a life and mold it into something that is not seen until many years later. On a journey with Jesus through a desert for over 25 years with tiny samples of what God had in store along the way, in 2001 she found herself in the mist of the worship arts ministry within her church. Suzi knew she was called when the Lord gave her a vision for her first flag. The Holy Spirit reminded her of some things she had questioned from years ago but not received clear answers. At that moment He answered them and showed her how to place the vision on fabric to make a flag. At that time she was working in an accounting position for 15 years then in 2003 she was released to make flags full time. 12 years later, she is now retired from making flags and serving more diligently at her home church with the flag and dance ministry. Suzi is very blessed to live with her life long mate Paul of 48 years and have two grown children and seven grandchildren.
In 2006 Suzi received an Associates Degree in Theology from Spectrum School of Ministry and was also commissioned for ministry through Spectrum Network International, now called The Network International. This was all obtained through her home church Calvary Chapel Worship Center. Suzi has also studied under the direction of Pastor Lynn Hayden through Dancing For Him Ministries in 2012 and graduated in January of 2013 with a Certificate of Completion and License for Worship Dance Teacher. In 2014 Suzi graduated in the inaugural class from School of Flag Ministry lead by Apostle Joe Brown.
Suzi has been very blessed to be able to use the flags and dance during the midweek service and occasionally on Sunday for 3 services in her home church over the years. This also helped to prepare her to teach and move in ministry with the flags in other places such as women's groups, workshops, conferences, Cleansing Stream Retreats and Feast celebrations. Through all of this she has received a wonderful healing in her physical body. In the mid 90s she could not lift her hand in worship any longer than a half of a minute, due to several injuries to her spine as a child. Then she would be done for the rest of the worship due to so much pain in the neck, back and shoulders. As she continued to walk in faith and obedience to the Lord as He has shown her, He prepared her for the day when she would be released to move in ministry. This healing has made it possible for her to dance and lift up flags and banners in worship through the whole service. God is so amazingly good! Suzi desires to encourage others with limitations to do what they can and watch what God will do in and through them as they worship their Creator. Suzi also has a heart to break out of the church walls and call the lost into our Heavenly Father's loving arms.
Elder Tari

Hill - TEACHING SESSION: Preaching Through Dance/The Power of Dance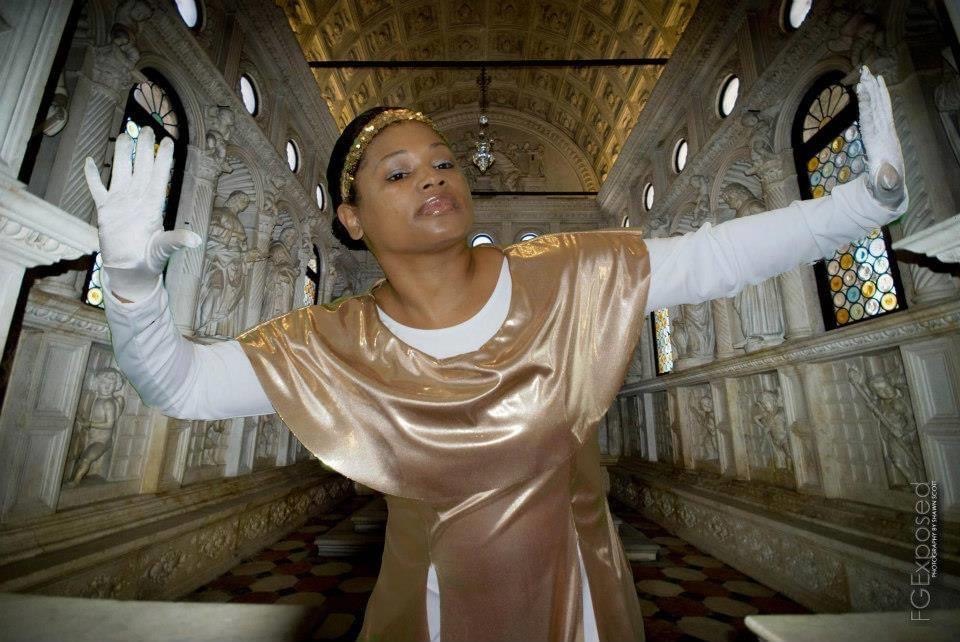 Elder Tari Hill Surrendered her life to Christ Jesus in the year of 2004 and was filled with the Holy Spirit. She walked in a place of obedience with the Lord and in the year of 2007, the Lord anointed her to dance for His Glory. The Spirit of the Lord gave her a name for her ministry, (Heart Of Worship). In which she does has a heart of worship and a great passion for the Lord and his people. God have blessed Elder Tari to go further in ministry, she has successfully graduated under Pastor Lynn Hayden School, (Dancing For Him Ministries), a two year long course where she received her teaching certificate, license and her ordination as a Pastor of Dance. In the year of 2013, Tari was license as (Elder) to go out and preach the word of God. Elder Tari was promoted in (2016) as Director of Dance, at Kingdom Life Fellowship under the leadership of Archbishop Harris E. Clark. She has truly been pulled from her comfort zone to do the will of God. God has anointed Elder Tari with a prophetic dance ministry to go out in the entire world and preach the word through her dance, to bind up the broken heart, to proclaim liberty to the captive and open the prison doors to them that are bound. This is why her ministry requires her to rely completely on the Holy Spirit to guide her every move, because her heart desire is to please the Father, so that He would fill the place with His Glory. Elder Tari, is sort after in many churches to teach the youth as well as adults, and lead to them in the way of the Holy Spirit as the spirit leads her. She teaches the Biblical Foundation of worship dance and how to prepare their walk with God in their calling as worship dancers. Elder Tari has also hosted dance celebrations and workshops in the surrounding areas. Her heart desire is to see others grow in their calling. Elder Tari Hill, attends and serves under the Leadership of Bishop Bruce and Apostle Chiquita Clark, at Restoration Anointed Worship Center. She is happily married to Rodney Hill who is very supportive to the calling the Lord has place on her life. The two share four beautiful children; Terrika, D.K., Rodney Jr., and Ryah. She is the grandmother of two Elijah Earl and Tamiya Jackson. To God be the Glory for all the great things he has done.
Kim

Kourtjian - TEACHING SESSION: Moved By Compassion/Dance Intercession
Kim will be talking about intercession and dance.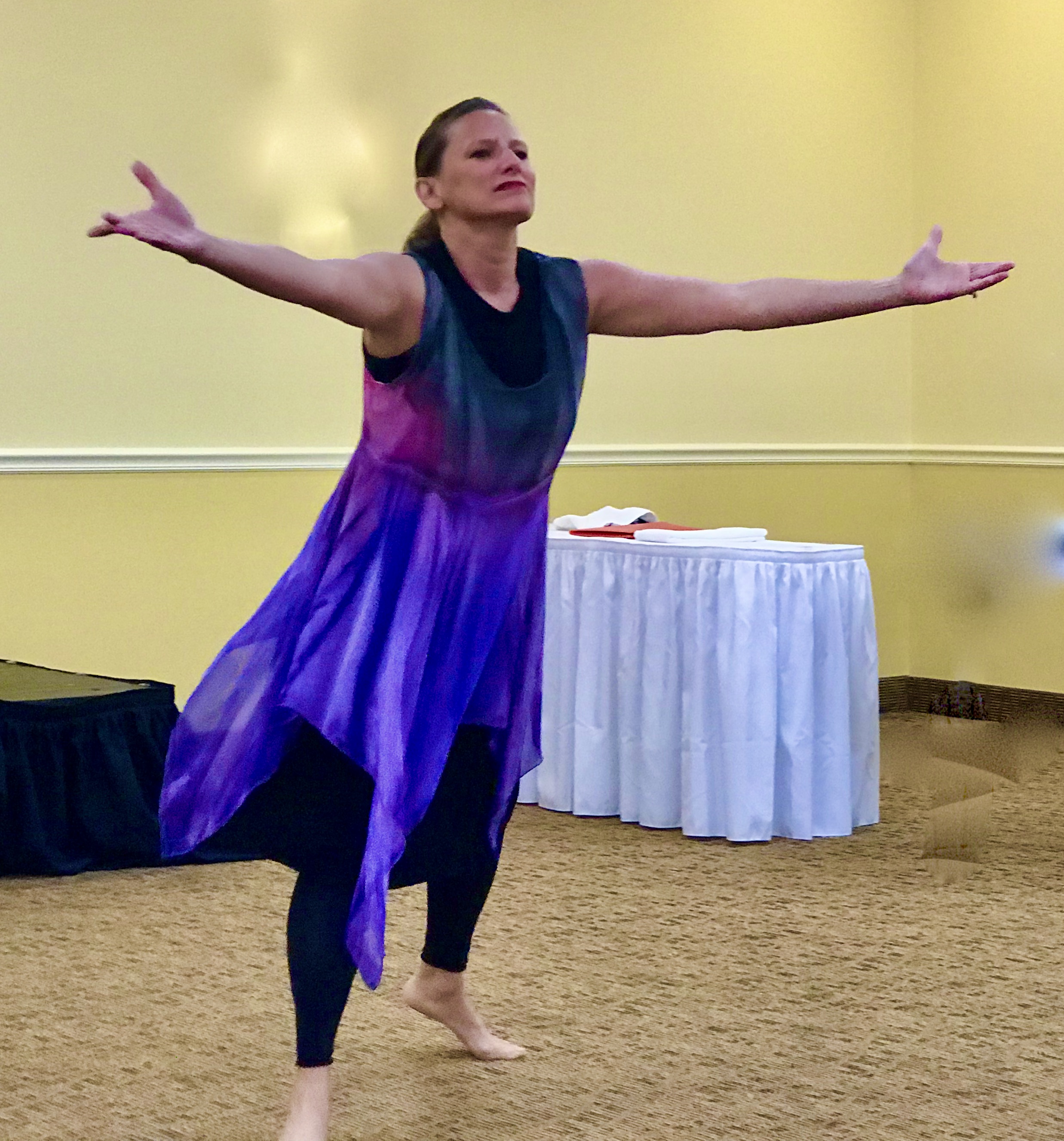 Kim Kourtjian has completed a two year online training course covering many facets of worship/praise dance and have an established relationship with Dancing For Him Ministries, Lakeland, FL. She has been observed and approved for teaching and ministerial ability by Lynn Hayden, founder of Dancing for Him Ministries. She has founded and lead 2 dance ministries for churches she and her family attended over the past 17 years. She loves to dance her intercession to the Throne of grace and serves on a national team that offers daily focused, targeted repentance and prayer on behalf of our nation. She has also worked with children and most enjoys their childlike faith in the things of God and willingness to try new things to "make beautiful moving pictures for Jesus" without reservation or restraint. She and her husband, Chuck, are graduates of the International School of Ministry since 2005. They live with their daughter, Esther, in southeast Michigan.
Brittany

Kunan - TEACHING SESSION: Creative Dance/Combinations That Flow
In this teaching I will be showing how to create dance combinations that flow together. I have set it up into 6 different 8 counts. Each section has a combination of 4 counts of 8. It begins with a count of 8 staying in one place into some moving 8 counts, traveling 8 counts and a finishing 8 count in place. The combinations will be taught with no music. The point of this teaching is to help others see how we can create different combinations based around a specific theme (stand still, floor, movement, traveling) and bring them together so that they flow into a dance. We will put all of the combinations together into a dance that consists of 24 counts of 8.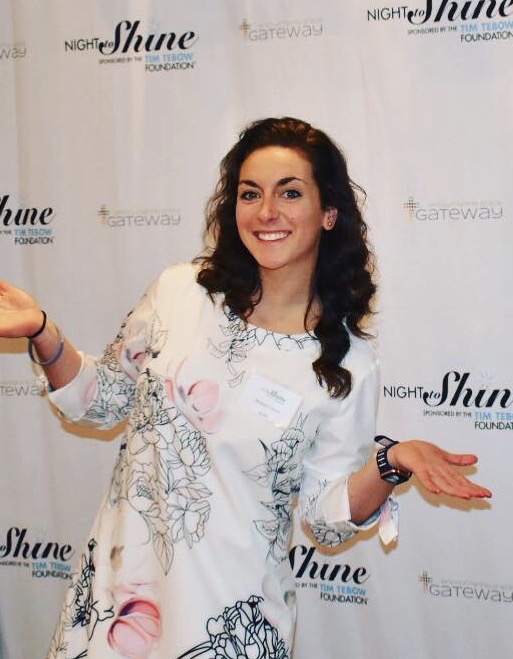 Brittany Kunan is currently an elementary school teacher at Barnstable United Elementary School in Marstons Mills, MA. She has been teaching 5th grade the past 4 years. She was recently married in December 2019 and lives with her husband, John Kunan, in West Barnstable, MA.
Brittany took her first dance class at around age 3 and has been dancing ever since. She started dancing at her church, Gateway Christian Center, in 2017. She has been dancing on the Cross, Wind & Fire dance ministry team under the leadership of Karen Cummings up until this current day. Brittany started studying under Pastor Lynn Hayden in December 2019, who is the Pastor of Dancing For Him Ministries. She is currently a level ll student in the school.
Brittany has a passion for working with children, especially young girls. She hopes to be able to raise up generations of young girls to dance for the Lord. She has a heart that longs to speak the Word of God into broken lives, minister through dance to set the captives free, heal the brokenhearted and bring deliverance into the lives around her.


Cyndi

McLaughlin - TEACHING SESSION: Artistic Worship and Ministry
In this teaching, Cyndi teaches about what Artistic Worship and Ministry is and how it ministers to the heart of God and to His people. There are several video clips of actual worship and ministry times that beautifully enhance this incredible teaching.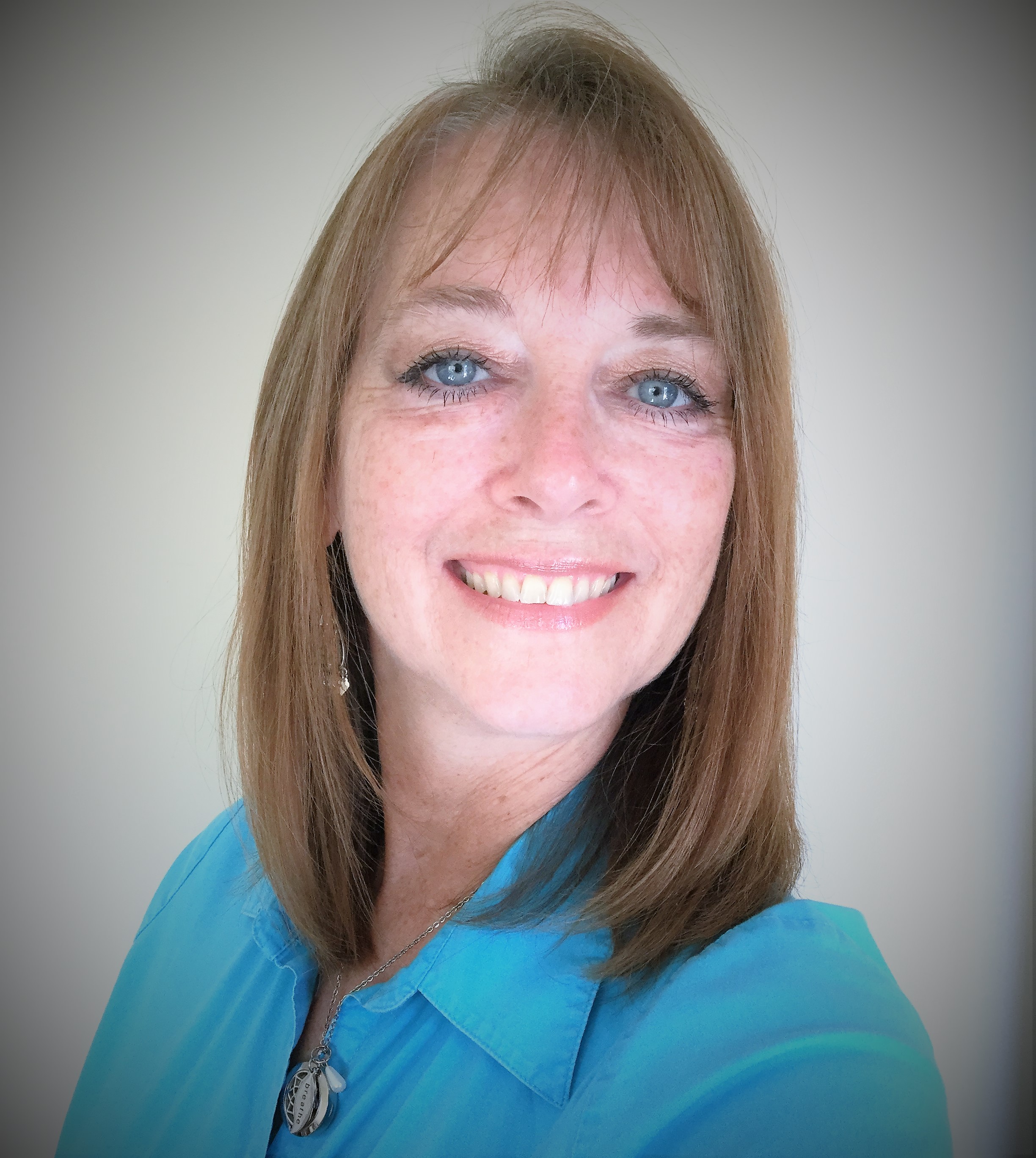 Reverend Cyndi McLaughlin is the director of EternallyHis Dance Ministry, and has 20 years experience in creative arts ministry. She is a true worshipper, a lover of Jesus, committed to excellence, and fulfilling her God-given ministry.
With a relentless passion for God, her desire is to see people experience the presence of God in a more intimate way as they bring their worship to new levels. Her ministry is instrumental in releasing deliverance, freedom, healing and joy. Within her years of ministry, she has ministered locally and nationally at numerous events including conferences with the SC Assemblies of God, Redeeming Love International, and teaches creative arts on the Navajo Reservation during mission trips.

Cyndi is an Ordained/Licensed Dance Minister through DFH, a member of TEN Eagles Network, Director of the Dance Ministry at Christian Life Church in Columbia, SC and serves on the Ministry Team.
Minister Bobbi

Muncy - TEACHING SESSION: Learning To Dye Your Own Silk Flags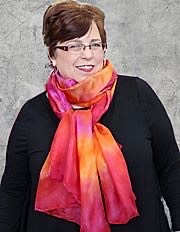 Minister Bobbi is a Standard Bearer with over 20 years of Flag and Praise Dance Ministry experience. She is a Licensed and Ordained Minister through Rivers of Grace Ministries and a Licensed/Certified Teacher with Dancing for Him Ministries. She is the founder of All For His Glory Ministries and All For His Glory Dance and Flag. In 2017 she graduated from Dancing For Him Ministries Online School with a Dance Ministry Master level certificate.
Throughout the last two decades, she has led several dance teams. They have participated in many parades, lifting the name of Jesus all across the state of Minnesota. She now resides in Indiana, but continues to bring Flag and Dance Ministry to churches and worshippers, across the country; teaching, doing workshops, events, presentations, and conferences.
Her passion is to teach people that they too can "Dance like David!" That there is freedom in movement and that, God created the Arts - It is time that we the church, take them back!
Lunine Norbal - TEACHING SESSION: Daily Rebirth
The need for dance ministers, dance leaders and dancer to come to a place of rebirth in order to access the kingdom of God. We often believe that we only experience rebirth once but the truth is God is calling us at each season of our life to be born again. I will then walk participants through an activation where they will be called be reborn.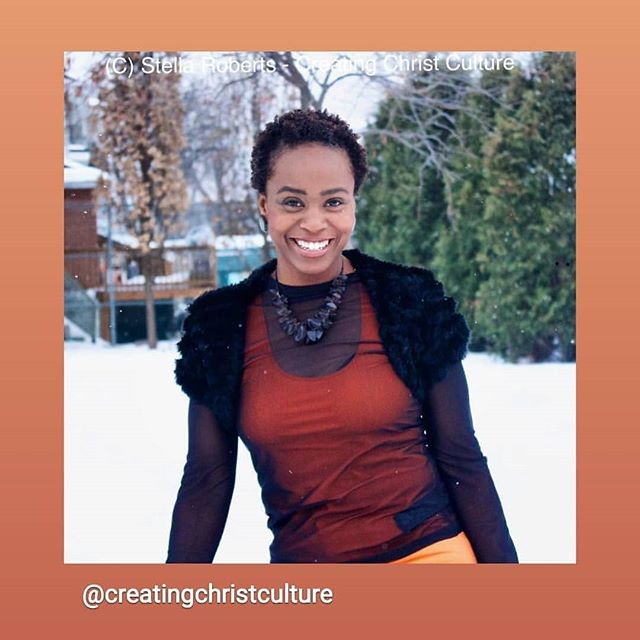 Lunine Norbal is a minister of the word at Nu Creation church. She is an active woman and speaks four languages, she preaches, leads worship and ministerial dance. She is a theatre designer and Culture care artist. She has been the artistic director of the March for Jesus in Montreal, in 2017 and the Christian Achievement award show, Heart of Gold in 2018. In 2017 she became a certified Prophetic dance minister, at the Dancing for Him International Prophetic dance school in Florida. She also received her bachelor degree, in design for the theatre at Concordia University, in 2018. She creates a create hub call Espace Divine Mouvement, where all artist come in a space to worship God through their artistic expression. She is also the person behind Montreal's first prophetic dance and art conference, Esprit et Vérité. Minister Lunine M. Norbal's organization known by Life in Movement is base on Actes 17:28,'For in him, we live and move and have our being.' She uses her creative abilities and spiritual gifts to breathe the life of God and activate destinies. Lunine M. Norbal, prophetic transformative dance coach.

Tanya

Perez - TEACHING SESSION: Tips and Strategies for Teaching Praise Dance to Children
I will be sharing 7 basic teaching tips, creative choreography ideas, and learning tools/ideas. At the end, I will be sharing a video where I will be teaching basic dance moves, combinations, and expressions that can be incorporated into a children's dance ministry.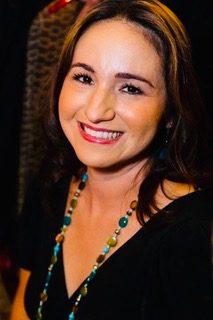 Tanya Perez Tips and Strategies For Teaching Praise Dance to Children I will be sharing 7 basic teaching tips, creative choreography ideas, and learning tools/ideas. At the end, I will be sharing a video where I will be teaching basic dance moves, combinations, and expressions that can be incorporated into a children's dance ministry. Tanya Lisa Perez has been ministering through dance since 2001. She has taught at a variety of local workshops and has helped with training local church members in the art of worship dance. She has choreographed dances for dance groups, plays, church services, and community events. She also serves as a seasonal dance teacher and choreographer for a non-profit organization that provides sports, recreational, and educational programs to children with special needs. She has a certification as a Rhythm Works Integrative Dance Instructor. Her ministry is called Empowered to Praise, providing training to empower those who have a heart to worship the Lord through dance. She has completed the Worship Dance Teacher's Training course, Dance Ministry Leadership Course, Worship Dance Continuing Education course, and Dance Ministry Master course through Dancing For Him Ministries. She also holds a certificate of license and ordination through Dancing For Him Ministries.
Jessica

Quinones - TEACHING SESSION: What's In Your Hands/Flag Expressions and Movements
She will be teaching about flags and banners. Then will be demonstrating/teaching expressions with flags and flag movements.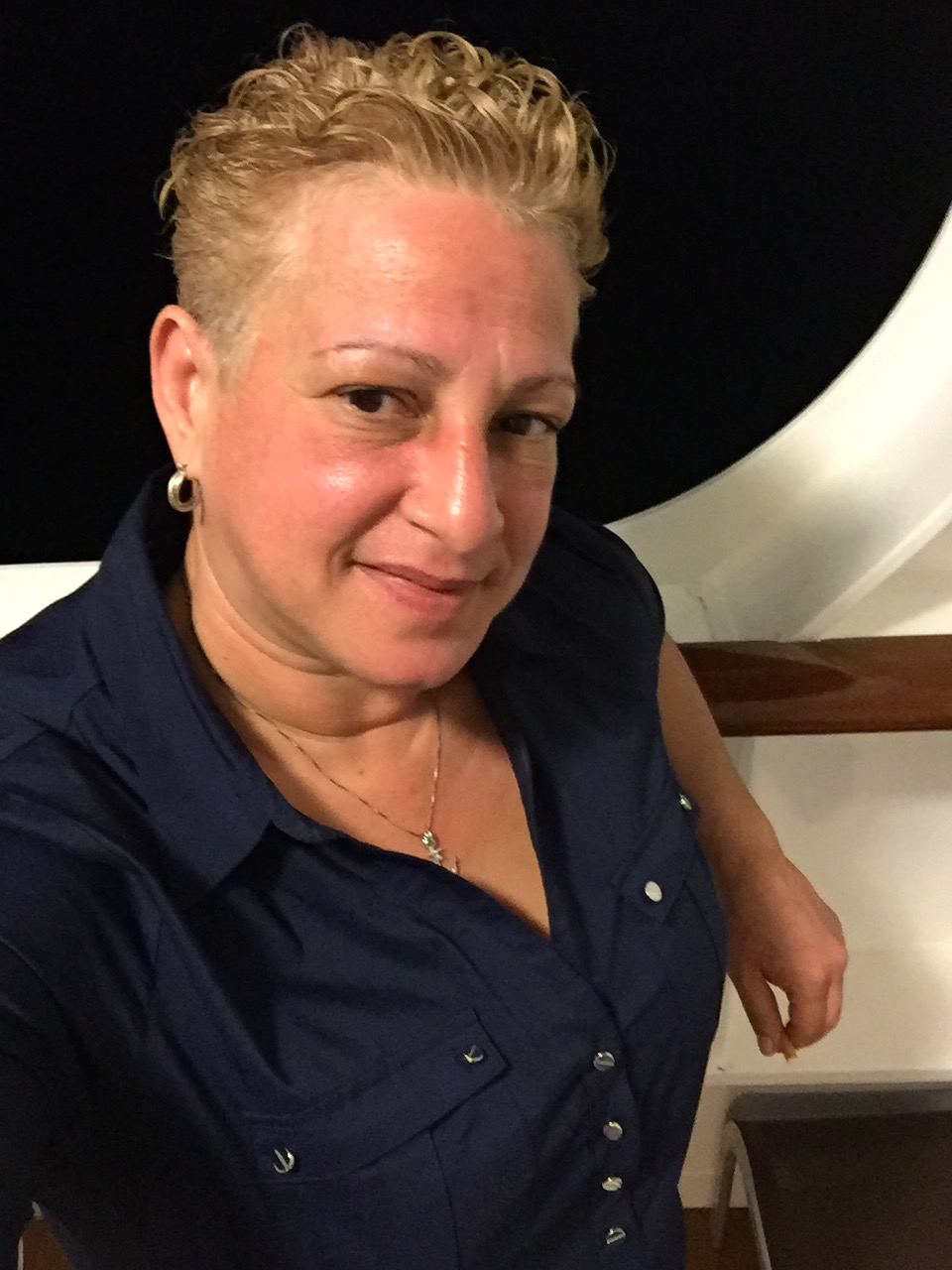 Jessica Quinones has completed a two year long on-line training course in many facets of worship/praise dance, pageantry through Dancing for Him Ministry, Lakeland FL. She has acquired a Dance Ministry Leadership Course Certificate of License, observed and approval for ministerial teaching by Pastor Lynn Hayden, Founder of Dancing for him Ministries. She has established a relationship with Dancing for Him Ministries and partakes with DFH Alumni.
In 2016 Jessica strongly felt in her heart a desire to express her love to the Lord through dance and worship. She demonstrates today her obedience to the Lord by pursuing her called to dance for Him. Throughout her intensive training in liturgical dance and pageantry, she has had the privilege and honor to participate, teaching pageantry and minister onto the Lord and the body of Christ in various churches and conferences. She has attended Jubilee Dance Inc., under the teachings of Alicia Rivera and has participated in a few liturgical dance concerts at Iona College.
Her passion is to dance for the Lord in spirit and in truth through expressive body movements that expresses His truth. Her primary purpose is to minister to the lives of others through creative expressions of worship in dance and pageantry and to teach and equip those who share the same passion by passing the baton. Her mission as a kingdom warrior is to tear down the kingdom of darkness and to lead others to Christ by expressing God's heart to the hearts of others through artistic ministry.
Jessica graduated from Bronx community College and acquired her Associate in Applied Science. She is a Radiologic technologist, employed by the NYC Department of Health & Mental Hygiene. She is currently a member of Damascus Christian Church of Hunts Point in the Bronx N.Y. She is a student of the word and enrolled in her third year at Damascus Bible Institute School. She willingly extends herself to do service as needed in her church. She and her son Michael reside in the Bronx New York.
KATHRYN REED - TEACHING SESSION: SEASONS (ANY BIRD CAN FLY, BUT ONLY EAGLES CAN SOAR)
In the talk, I will discuss how I started dancing and how God was at the same time building my testimony that would motivate and inspire my journey of soaring as a worshipper. The session will allow others to reach beyond boundaries in our comfortable personal worship and operate in servant leadership actually helping the needs in the community that God has placed in our life as assignments. This teaches how to understand the dynamics of ministry outside the box of church buildings. As you go through the process partnering with your community of people, you are able to watch how caterpillars become butterflies with beautiful wings and ultimately soar to do greater works as instructed by Jesus. Also, in this session each worshipper will grasp how obedience to the father produces more extensions to reach more people as your target matures and flourishes in the ministry God gives them.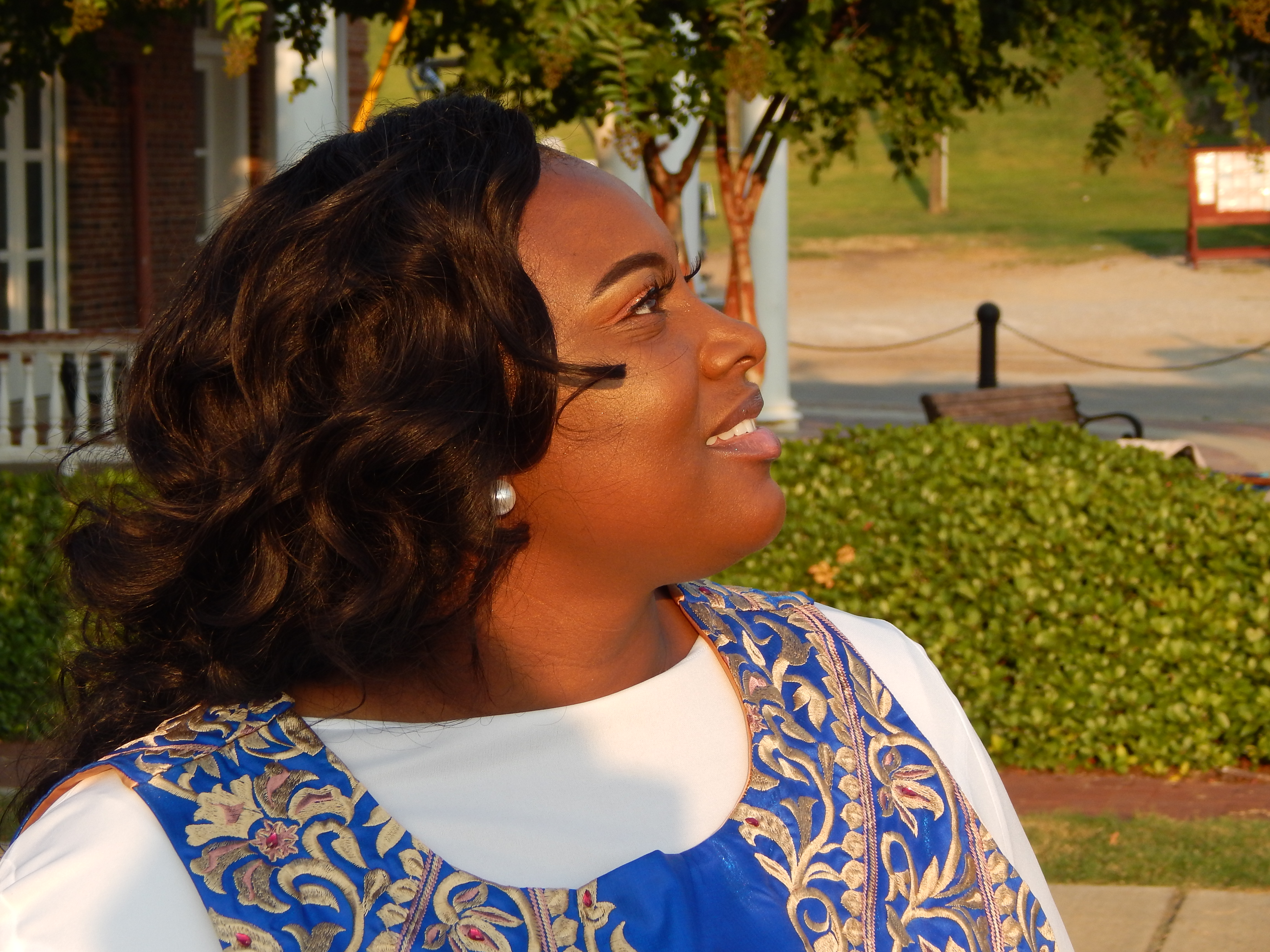 Minister of Dance Kathryn "Kay" Reed is a native of Vicksburg, MS where she is a youth mentor & community leader who founded I Can Fly Ministries in 2007 with a passion to draw young people to Christ in Radical ways through the arts! Kathryn has been ministering praise and worship dance for 18 years and mime for 11 years which is the avenue by which God uses her gift to open up opportunities to help so many people. Some of her most notable positions and accomplishments include: with a passion to serve God, directed and produced nine years of arts conferences training and equipping God's saints thru various visions, conducted leadership trainings, choreographed dance and flag at various high schools; created Radical Praise for Christ (RP4C) Dance & Mime Ministry; founder of SOAR leadership/mentorship program, & author of the book, "Seasons." Her heart is serving the needs of teenagers in the community uniting them and pouring into their lives thru mentorship and making an impact so they will reach beyond boundaries set by the enemy! Kathryn is a graduate of the School of Flag Ministry in North Carolina with a teaching certification and a proud graduate of Dancing for Him Ministries-Liturgical Dance Teacher's Certification and licensed as a Minister of Dance through Dancing for Him. Kathryn is also a graduate of Vicksburg High School, Hinds Community College, & the University of MS Medical Center and has been a registered Dental Hygienist for 14 years. She is married to Youth Pastor Courtney Reed, Vicksburg Fire Dept. Training Officer, Paramedic, and owner of Fix Fitness.
Alicia

Rivera - TEACHING SESSION: "Dear God, You Saved My Business"/Trusting God to Run a Dance School
I want to briefly speak on starting and running a dance school then touch on decision making. All of my decisions are through prayer. Jubilee has been in business since 2012 but never really prospered until 2017 when God halted all activity in my life to focus on Jubilee. Since then I have experienced growth. Of course there are challenges with balancing the work and a home but God always makes a way.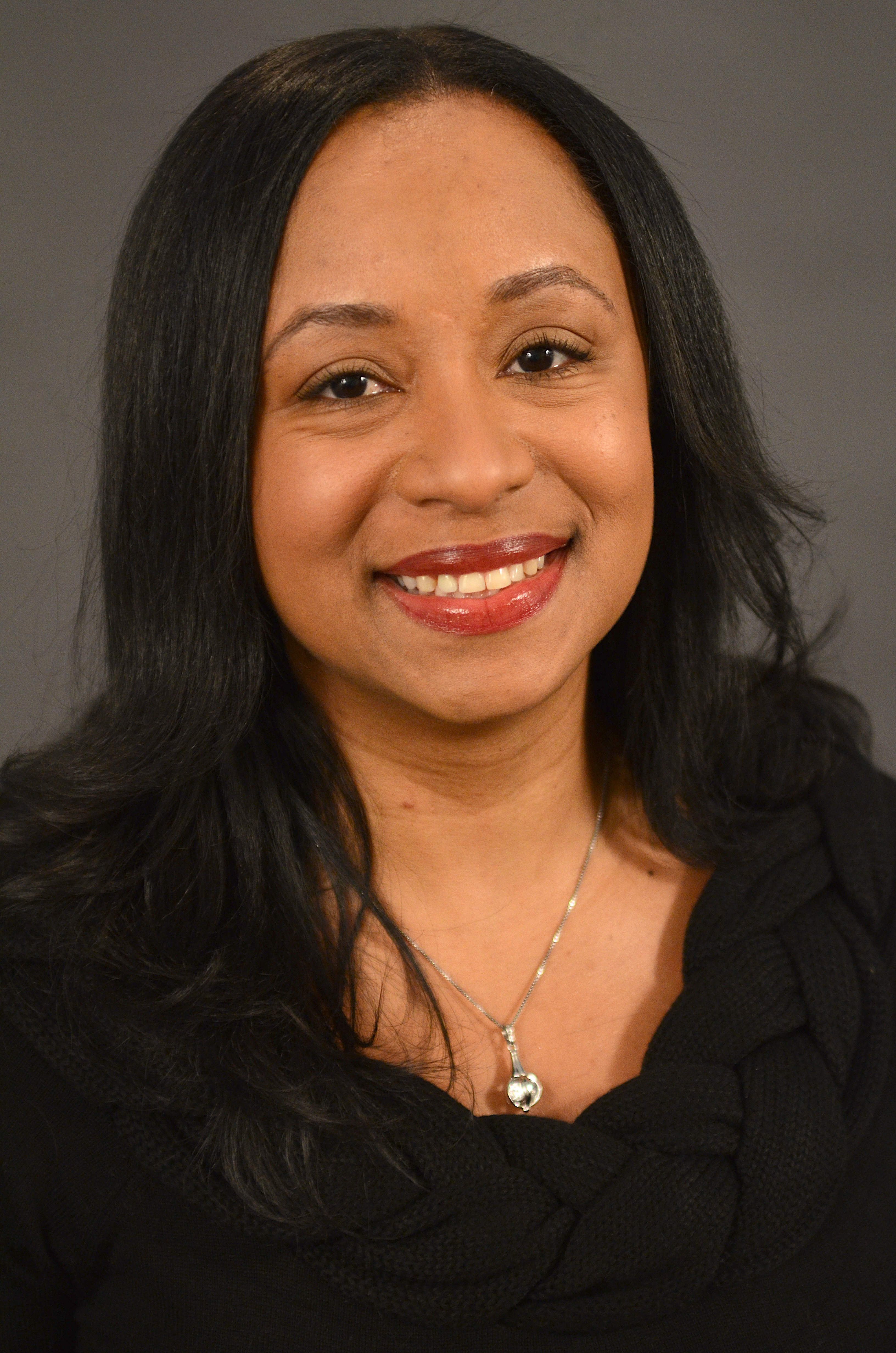 Alicia Rivera has over 37 years dance experience with training in ballet, modern, jazz, Afro-Caribbean and West African dance. She has been teaching dance for nearly that long to dancers of all ages. Alicia is the founder and artistic director of Jubilee Dance Studio and Co-Founder of Spirit of Excellence Arts Institute where she serves the community through dance instruction for ministry. Alicia majored in liberal arts/dance in Borough of Manhattan Community College and earned Bachelors of Science in biology from College of Mount Saint Vincent. She is a licensed and ordained minister of dance ministry through Dancing for Him Ministries and a certified teacher of Living Dance International. She serves as a dance minister with Dance Ministry Institute and travels nationally and internationally to teach. She serves as a minister of dance at her home church Harvest Fields and has been an instructor for Bronx Bethany after school program for 9 years. Alicia is the author of "Dancing in Spirit and Truth" and producer of theatrical works "Canvas of Grace", "Path of Live"' and "Loved". She believes in learning for life to build excellence as a skilled workman.
Leesa I.

Robinson - TEACHING SESSION:

Athletes for God - Soaring into Wellness
Leesa is going to share faith, hope and love in a gospel propelled ministry of worship in motion and a whole health practice. Welcome to worship….With Unveiled Faces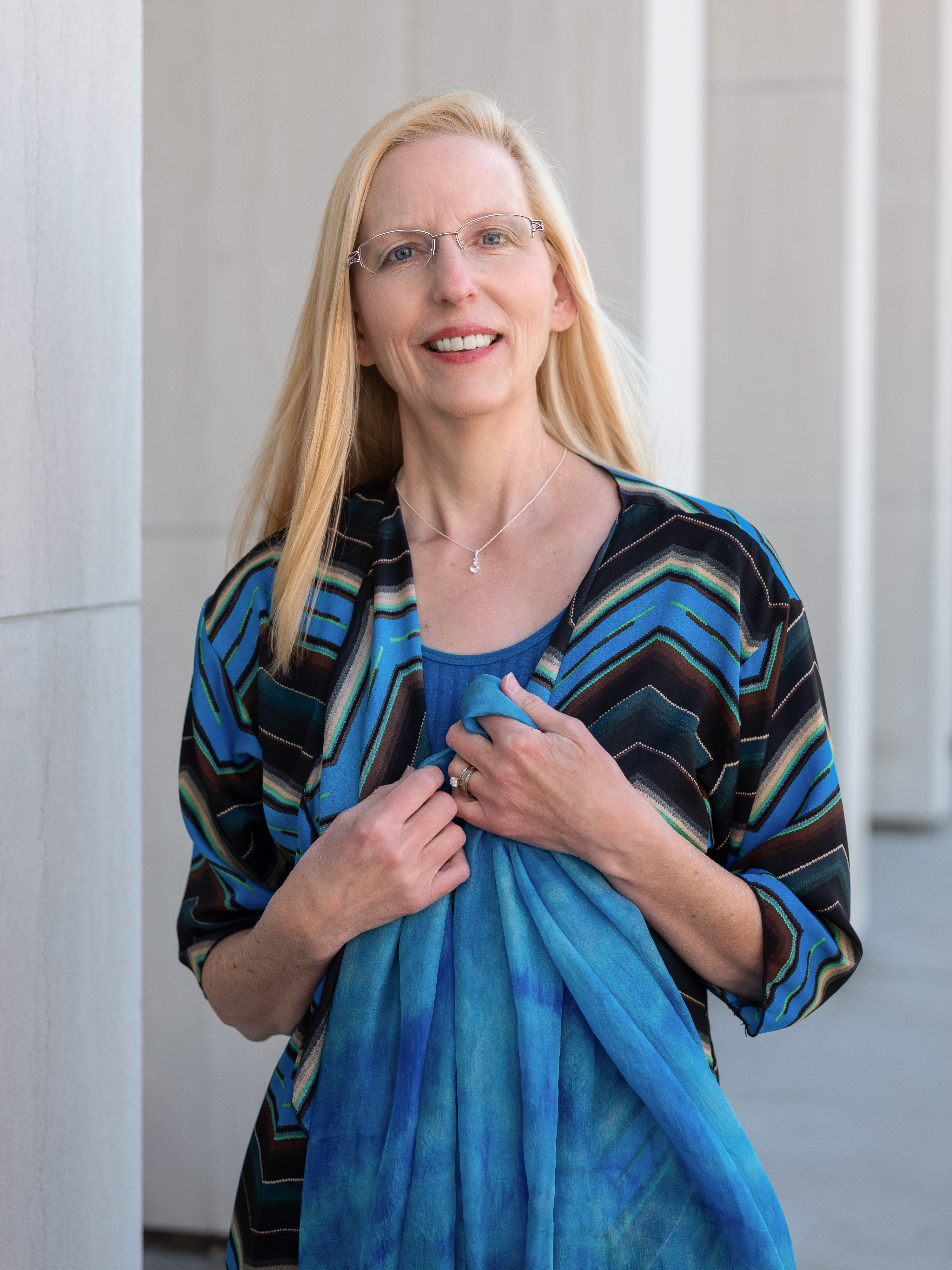 Come…. With Unveiled Faces to Worship The Lord in All Things
Leesa I. Robinson, Natural Health Practitioner and Director of "With Unveiled Faces" Ministry

Let me introduce myself to you. My name is Leesa Robinson. I am fascinated by the healing arts and science of the whole person thus my walk of 25 years as a Natural Health Practitioner and co-owner of Marlee's Creamery; our family raw milk dairy farm. Myself and my husband Mark; high school sweethearts of 42 years have lead a God-centered adventurous life of service to Christ, family, and community, sharing our dual passion for whole health, fitness, music, family, community and sustainable farming. An artistic canvas of green pasture farmland in my rural Missouri birthplace leads us just 3 miles from our family farmhouse to our Wholistic Family Health Practice where people with various health goals come seeking my care, guidance, and direction in natural health. God began releasing my feet and spirit to dance before Him as He deeply healed me from the devastating effects of an F5 tornado. God profoundly healed all of my diseases and unleashed me for a time such as this to share faith, hope and love in a gospel propelled ministry of worship in motion and a whole health practice. Welcome to worship….With Unveiled Faces
Brandee

Sampson - TEACHING SESSION: Out of the Box/Christian Urban Dance Choreography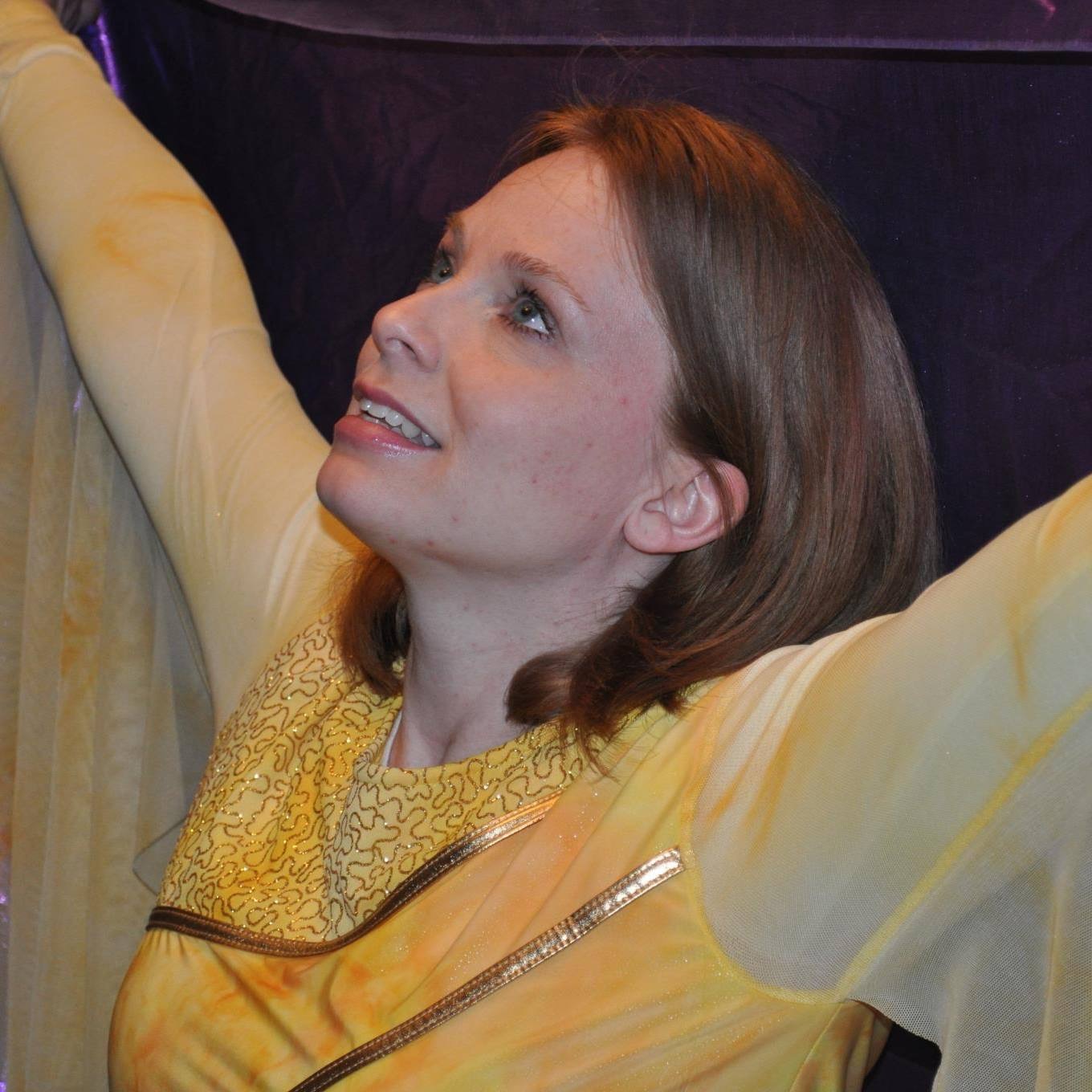 Brandee Sampson is a native of Flint, Michigan. She is classically trained in ballet, tap, jazz, and gymnastics. She studied eight years of dance at Terry Matlock and Kincaid Dance Studios as well as three years of gymnastics at Genesee Valley Gymnastics Center. She also studied clogging while in college at Central Michigan University. Brandee's love of hip-hop began around the age of twelve years. Realizing her preferred style of dance doesn't fit in any category, she embraced the form of urban dance which is a blend of many forms of dance with undertones of hip-hop. Brandee participated in the Dancing For Him Level I and II online school under the leadership of Pastor Lynn Hayden. Brandee has been dancing for the Lord for twelve years. She has been part of church dance team, leader, choreographer, and soloist dancing with choreography and prophetically.


Nancy

Skye - TEACHING SESSION: Am I ready?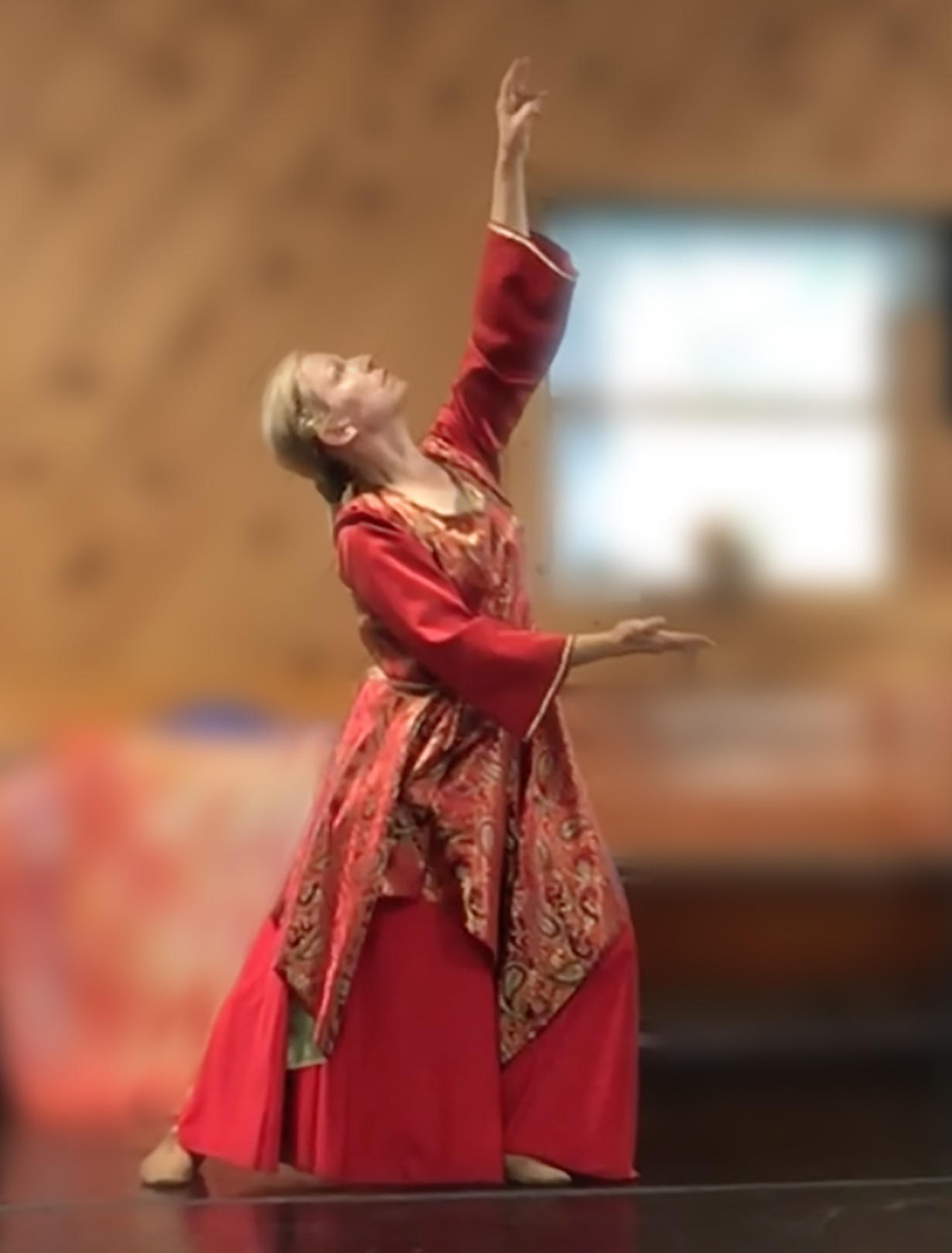 Nancy Dee Skye was born in Marcellus, a small town in Central New York. She studied dance as a young girl, beginning Ballet training at the age of six. Continuing dance through high school, Nancy went on to complete her Bachelor of Science degree in Dance at SUNY Brockport, emphasizing in kinesiology and performance. She experienced dancing her first worship dance at the Neuman Center on campus, choreographed by fellow dance major, Dianne Steele, who shared with Nancy what it meant to be a "born again" believer in Christ. Nancy continued to study dance in New York City for the next year, performing with the Wendy Osserman Modern Dance Company, the Cameron Scottish Ballet, and Fred Astaire Park East Studios. A graduate assistantship was offered to Nancy, to teach Highland Dancing for the University of Iowa "Scottish Highlanders".
She earned her Master of Arts degree in Physical Education and Dance, completing a choreographic thesis that featured and blended classical Modern Dance and Scottish Highland Dance. Next, Nancy relocated to Seattle, Washington, where she continued study in Modern Dance with Bill Evans Dance Theatre. She also trained for U.S. National competition in Highland Dancing, studying with Scottish Official Board acclaimed instructors, Vivian Zorich, Jessie Stuart and Elspeth Strathern, and representing the North West Region in 1983. In 1984-85, Nancy accepted a positon teaching Modern Dance, Classical Ballet and Creative Movement for Betty Jones and Fritz Ludin, and performed with their "Dances We Dance" Company in Honolulu, Hawaii.
Nancy returned to Syracuse, New York for the next four years to teach for and perform with Syracuse Contemporary Dance Company and Metropolitan School for the Arts. She was also adjunct professor of dance at Syracuse University Health and Physical Education Department from 1986-88. Then in 1988, Nancy began a position in the computer Access Department with Syracuse Association of Workers for the Blind. She completed her Master's Degree in Education earning permanent certification in 1990, as a teacher for the visually impaired. She has worked in this capacity for over 25 years as an itinerant related service provider in the public schools.
Since 1993, Nancy has periodically ministered through Worship Dance in the local churches, civic center performances, and the March for Jesus. She continues to serve on the board of directors for Light of the World Ballet Company since 2007.
In 2013, Nancy attended a Dancing for Him conference with Pastor Lynn Hayden in North Carolina. It was a life changing experience, that inspired her to want to minister through worship dance on a deeper level. At this retreat conference, she asked to rededicate her life to Christ, during an onsite spring-fed outdoor water baptism. Nancy continued to serve by co-leading "Christian Worship Arts" Fall conferences in 2014, 2015, and 2016, at Shiloh Family Retreat Center in Eaton, New York. In recent years, Nancy has been to several Dancing for Him conferences since her deeper commitment to serve Christ in 2013. She began Pastor Lynn Hayden's DFH Level One training in January of 2017, and by God's grace, plans to continue with Level 2 and Level 3 coursework to receive certification to teach and minister as a graduate of the "Dancing For Him" online program for Worship Dance leaders.
Phyllis

Talbot - TEACHING SESSION: "Answering The Call"/Dancing For the Lord at 50+
This segment is to encourage those who are of a "certain" age to pursue their calling to dance for the Lord. I will address key areas of concern for the mature worshiper that is just starting out.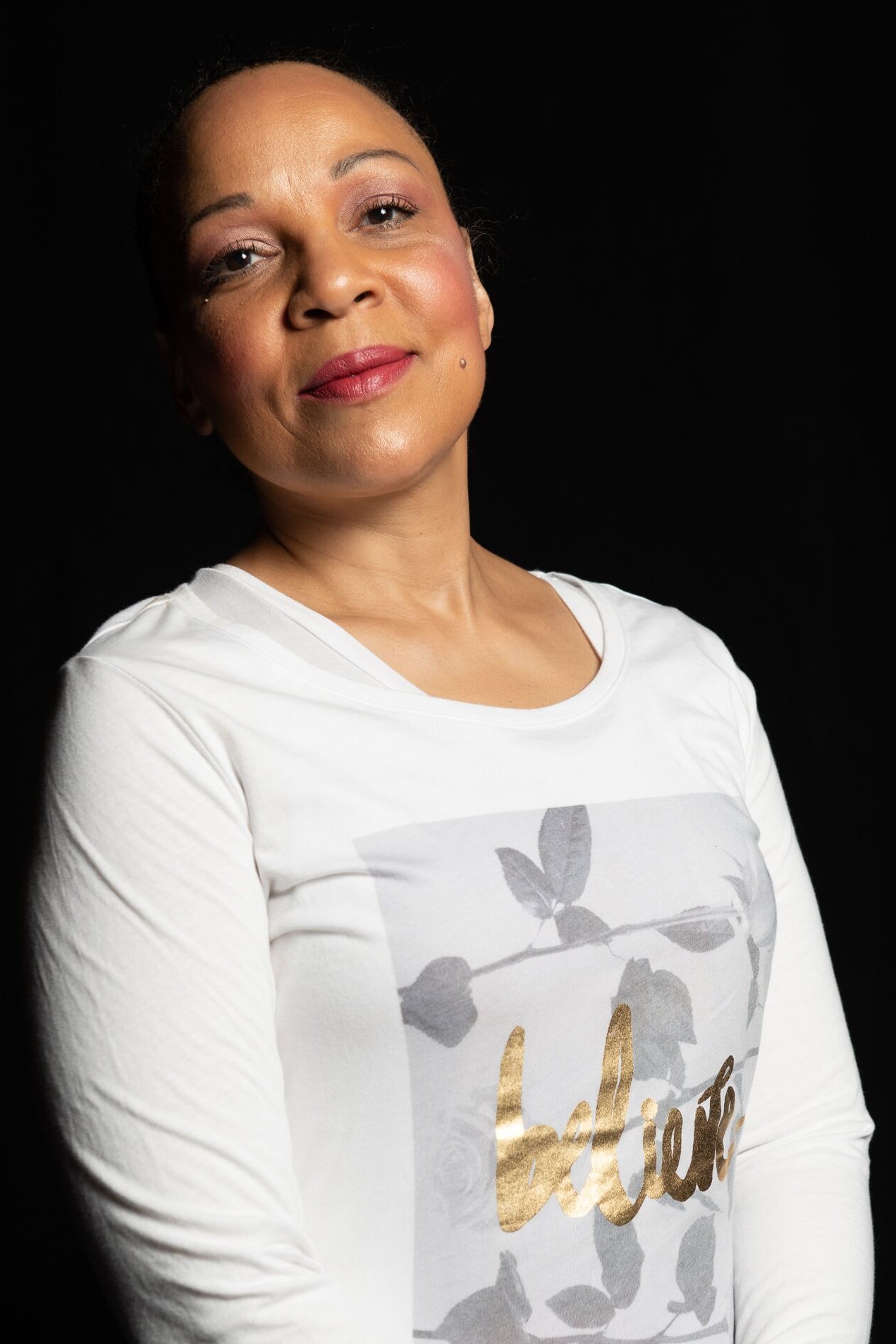 From a young age, Phyllis had a love for dance. This led her to study various disciplines at several schools in the NYC area such as The Clark Center for the Performing Arts, Dance Theater of Harlem and the Original Broadway Dance Center.
In 2007, God called Phyllis to "Dance For Him" and she learned to "minister" through dance at Raise Him Up Praise Dance School in NYC. Under the teaching and direction of Pastor Lynn Hayden (the founder of "Dancing For Him" Ministries) Phyllis has graduated level 1, 2, 3 and 4 in the "Dancing for Him" Online worship dance school.
Through her studies with "Dancing For Him", Phyllis has obtained her Certification as a Praise dance teacher, her Minister of Dance license and most recently her Dance Ministry Master Certificate.
In July 2015 God gave Phyllis the vision for "Passion" Ministry Through the Arts. Passions mission is to Equip, Unite and Ignite the fire of God in adult worshiping artists and develop more excellence in their gifts. Phyllis currently teaches workshops, weekly Praise dance classes (AKA "Expansion" Dance 4 Christ ), oversees the Passion Dance Team and hosts worship events under Passion Ministry.
Amy

Tang - TEACHING SESSION: Under the Shadow of His Wings/Incorporating Veils into your devotional worship and workout
Would you like to learn to move in worship before you get out of bed?
Would you like to deepen your devotional worship experience?
Would you like to experience greater intimacy with the Lord while you build skill in modern dance?
Would you like to add beauty, depth, and interest to your dance?
Would you like to experience personal transformation and healing?
If so, then please join us to learn how to incorporate veils into your private worship and modern dance movements. You will deepen your devotional experience and to add beauty and depth to your dancing. We'll begin this session with a simple movement sequence you can use before you get out of bed, connecting your heart with the Lord and your body to your heart. Then we'll walk through the elements of a modern dance workout, learning how you can add veils to each element. You will love the beauty they add and experience the Lord's touch as you move. Finally, we'll end with a ministry activation where you will experience transformation as the Lord speaks intimately to you.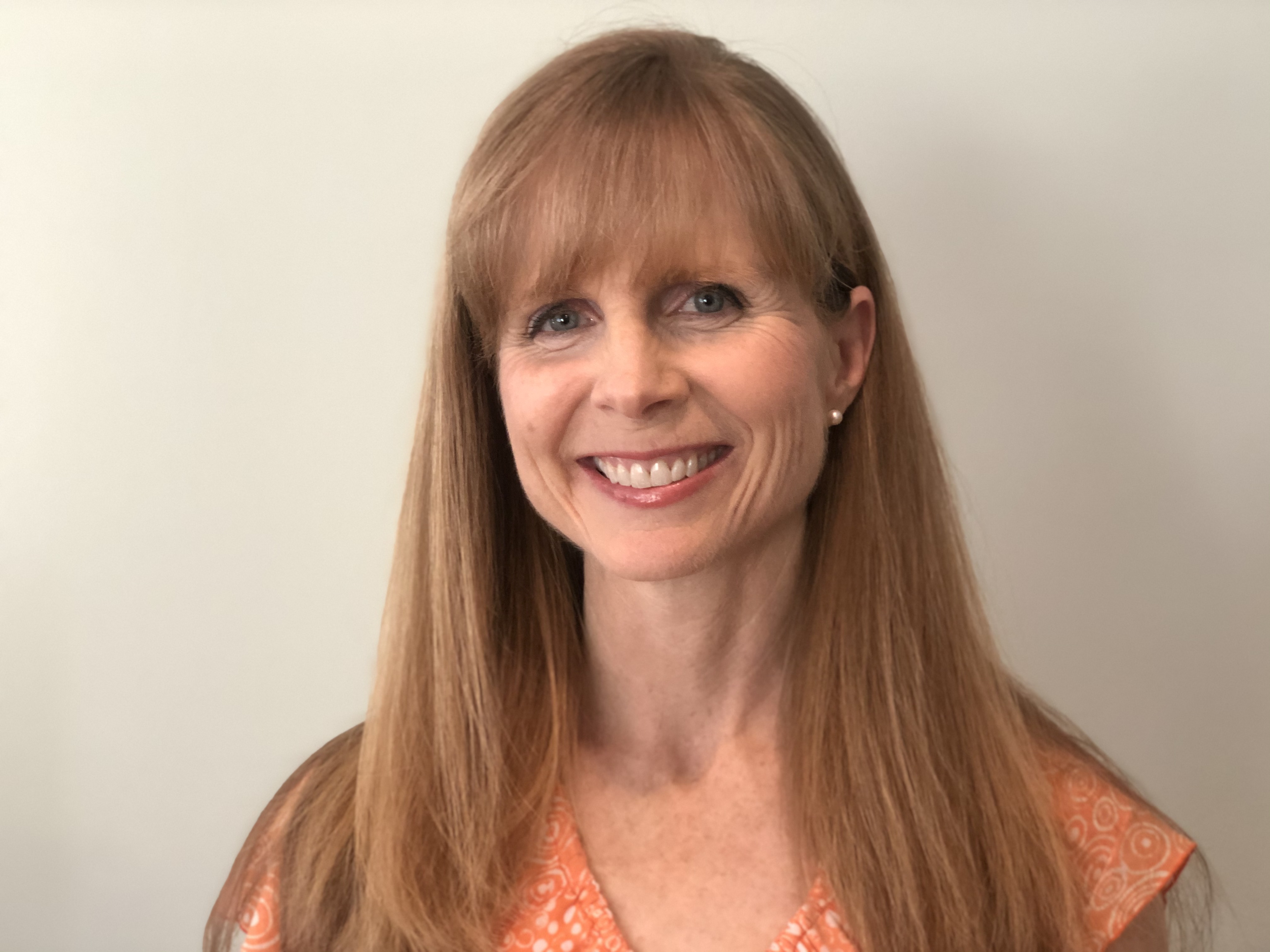 Amy specializes in teaching novice and "lay" dancers how to express their hearts to God by building a vocabulary of movement using simple everyday movements, expressive sign language, and beginning level modern dance. She also helps experienced dancers use their art to glorify God by teaching them the biblical basis for dance, how to make sure their dance tells a story, and how to keep their dance church friendly so that it will be well received in church.
Amy is Certified as a Liturgical Dance Educator by the Praise Dance Life and has completed the Masters Level Training under Lynn Hayden, of Dancing for Him Ministries,
Living in Pasadena, CA with her husband of twenty three years and three sons, Amy offers worship dance workshops and creates training tutorials to help worship dancers with choreography and ministry.
Amy authored the curriculum, And a Child Shall Lead Them - Ten Worship Dance Lessons for Children, the online class Teaching Children who Love to Dance to Worship when they Dance, and the videos From Performance to Worship, Devotions in Motion, Modern Dance for Worship - Embodying the Scriptures and Offering our Bodies Holy and Pleasing.
Joanne Yoshida - TEACHING SESSION: AHAVA Prayer and Movement/His Banner Over Us is Love!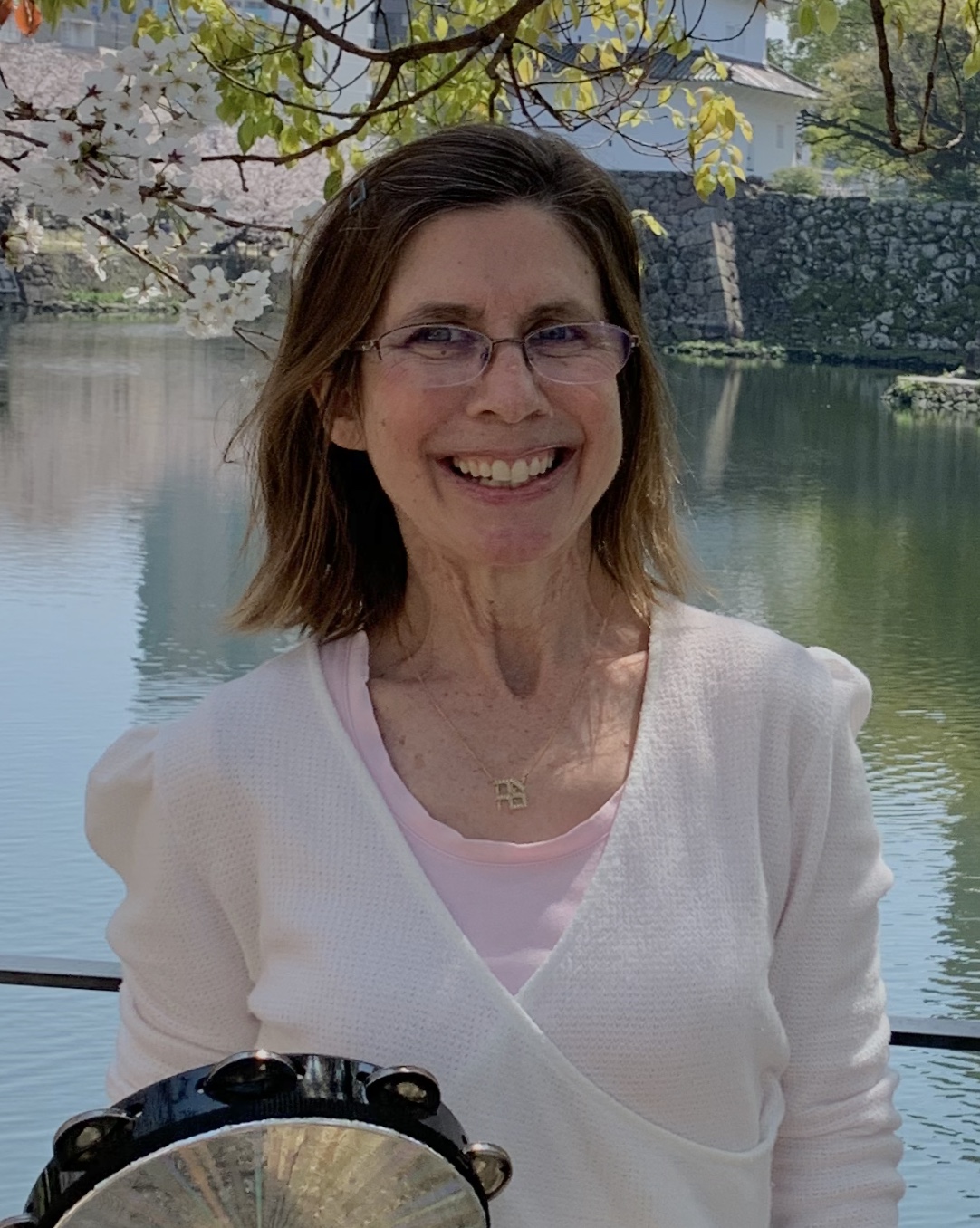 Welcome! Today I will talk about my new prayer and movement creative ministry (in progress) called AHAVA:Prayer and Movement. I will focus on how to use the prayer sheets as well as give simple ideas for adding movement activations to the prayer time.

I will tell my brief testimony how AHAVA came about and how it combines the creative gifting that God has given to me. I will focus on one prayer sheet with the theme "His Banner over Us is Love" and talk about how this prayer ministry is designed on God's calendar. The "teaching" will be how to use the prayer sheets starting with Praise and then moving to Confession and Thanksgiving, then Intercession for loved ones and communities. I will demonstrate a few ways of "activating" the prayers through adding simple movement, to go with scriptural themes from the prayer sheet. Together we will learn and dance simple steps to bring us together in unity to the words from the Psalms, "How good and pleasant it is when brothers dwell together". In Hebrew, "Hine Ma Tov". I hope it will inspire others to put their creative gifting together in the ministry each one is called to.

Born in L.I. New York Re-born in Oita, Japan! (50 + years later!!) First creative passion was painting and drawing, Studied Business and Architecture in college and Graduate school respectively, both at University of Pennsylvania. While living in NY as a professional artist and art educator, I met my Japanese husband and we moved to Japan 20 years ago. We have one wonderful daughter. I was saved in 2014, six years ago, here in Japan, when I wasn't even looking!! Soon after that in the same year I was called to worship dance and attended a DFH conference, and soon entered DFH school! I completed the full worship Dance Teaching Training Course, certified and licensed as a Worship Dance teacher. These years have also been a "returning" to the God of my childhood and to redeeming the creative gifts He has given to use for His Glory!! I am now putting together the art, movement, and intercession in a creative ministry that God is birthing in me which is AHAVA: Prayer and Movement.