In the beginning God created the heavens and the earth. Now the earth was formless and empty, darkness was over the surface of the deep, and the Spirit of God was hovering over the waters. And God said, "Let there be light," and there was light. God saw that the light was good, and he separated the light from the darkness. Genesis 1:1-4 NIV
---
Here are some of the comments from a previous conference:
Thank you Pastor Lynn for today's wonderful Conference. You are a gift from God. Love you much! Claudia

WOW! What in depth and useful teaching the Choreography Conference was. Thank you, Pastor Lynn. Charlotte

Hi! Thank you for hosting the conference- it was so fun! a great conference-I learned a lot!! You are a Blessing! Creatively Yours, Amy

I really enjoyed the conference 😊 Angela

Hi Pastor Lynn! Thank you so so so so much for sharing and praying and giving all you do everyday and esp. at the conference this weekend! I so enjoyed the class! You sparked my memory and enjoyment of my modern classes in Graham! I have been praying for God to strengthen you as you poured out so much yesterday with teaching directing and facilitating! God bless you! Thank you for doing the conference! happy day! Kelly

---
Here is a short clip from a previous online workshop:
DESIGN - "A design is a plan or specification for the construction of an object or system or for the implementation of an activity or process, or the result of that plan or specification in the form of a prototype, product or process. The verb to design expresses the process of developing a design. In some cases, the direct construction of an object without an explicit prior plan may also be considered to be a design activity."
One of the most important concepts we can do in choreography is change or adding variety. The purpose of doing a choreographed ministry dance and learning creative composition (design) techniques, is so we may make our dance presentations more interesting. With that, there is more opportunity to captivate the viewer's attention so that the gospel message coming forth will bypass the mind and penetrate the heart, for effective change.
In this new season, let us seek the Lord, as we explore in greater depth, creative ways to give our creative Creator glory. Come, let us worship artistically, move to new composition ideas and become inspired by the Holy Spirit, through our dance design.
---
With Pastor Lynn M Hayden
With over 50 years of dance experience behind her, Lynn has dedicated all her ballet, modern, jazz, and choreography technique to the Lord for His glory. She has performed with the Towson State University Dance Company, and the Ballet Theatre of Annapolis and and has been ministering, for the Lord, through dance, since 1986. Lynn is a well-known author of eight books on worship and prophetic dance, and producer of more than thirty worship dance DVD's and administrates a successful on line ministry dance school. Lynn assisted the choreographer and danced in Integrity Hosanna's music video "Sing Out" with Ron Kenoly; and has traveled, teaching Dancing For Him Conferences for over 25 years. As founder, director and administrator for the Dancing For Him ONLINE SCHOOL, Lynn is a gifted leader of leaders. Her graduates have grown substantially in their call to dance for the Lord. Many people mentored by Lynn, over the years, have successfully gone on to have their own dance teams, hold their own workshops, choreograph beautiful ministry dances and even write their own books. The school has enabled Lynn to perpetuate her legacy of transforming hearts and changing lives, through ministry dance. Many lives have been touched and changed by this unique, ministry. It is much more then just learning how to dance. Lynn utilizes the Prophetic arts as a means by which to minister the heart of God. Lynn also ministers in dance directly to the congregation with an anointing that breaks the yoke of bondage, heals and delivers!
And Wil Bozeman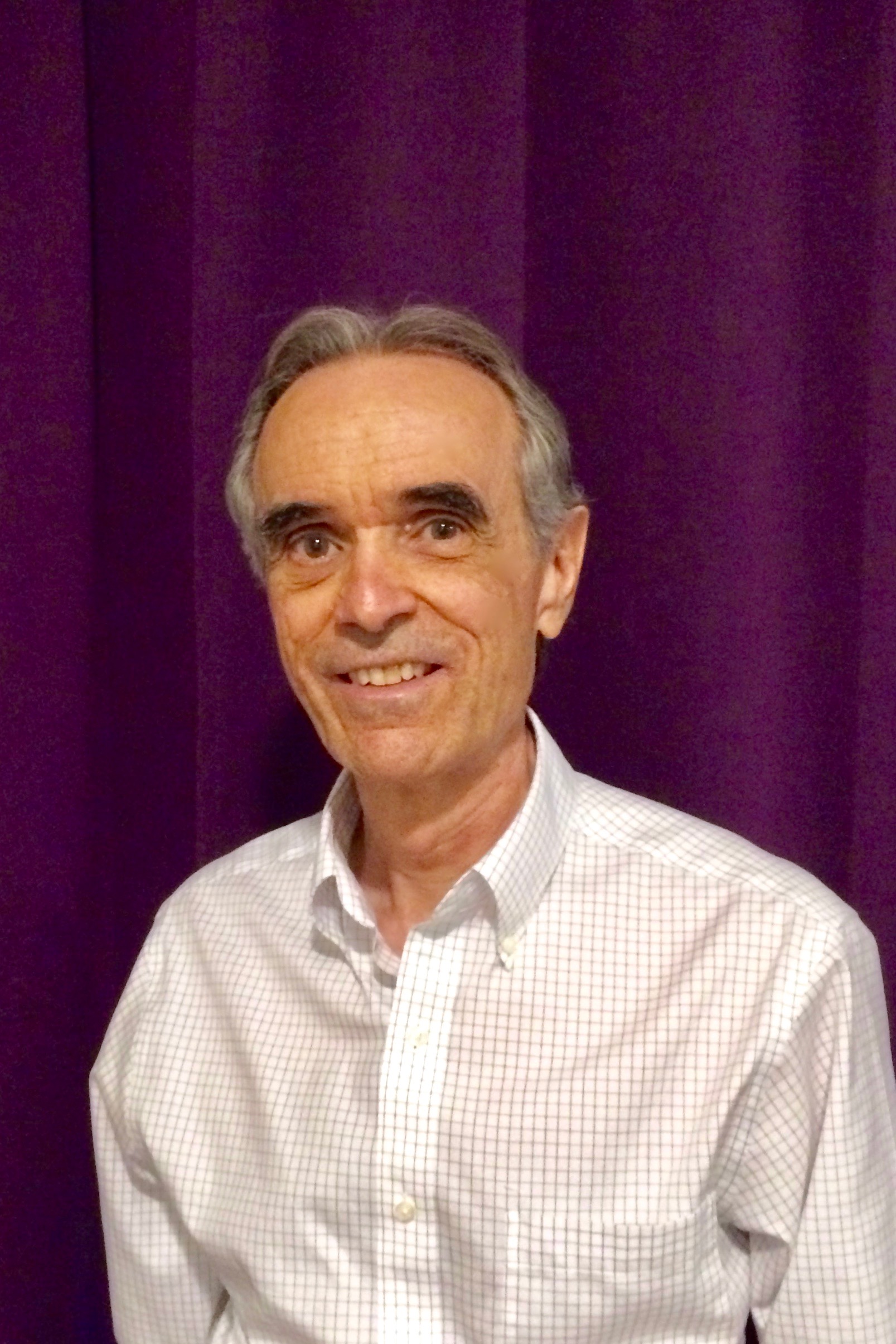 For over 30 years, Wil has ministered in a variety of settings as a pastor, teacher and musician. Throughout his ministry he has also worked with the homeless, at-risk youth and has translated truth into the rhythms and colors of story telling. He is a singer/songwriter and accomplished musician. Wil is a prolific writer and has written many books about worship, prayer, leadership and more. In addition to gifted creativity, his ability to transcribe scripture into life changing messages captivates the listener, while gently presenting the Lord's healing balm.
---
Would you love to warm up with and learn some modern/contemporary dance technique?
Would you love to learn choreography technique and dance composition so you may minister your dances more effectively?

Would you love to learn how to design dances for an audience of one (God), that others can view?
Would you love to practice composition for more movement ideas for your worship dance?
Then this conference is for you!
Come, let us experience this deep place of worship where life-changes happen. We will see a transformation not only in our dance, but in our selves...Come, let us worship Him and dance together. Then go home not only with fresh ideas, but changed...
Because of 'Staying Safer at Home,' during the pandemic, this conference will be taking place online, through Zoom. During the week just before the workshop, you will be given the link to join.


Glory to God! All those who have always wanted to attend a DFH conference and couldn't due to travel expense can now participate! How precious it is to be able to unite in prayer, worship and dance with people all over the world?!
Subjects Covered
ALL NEW IN DEPTH CLASS FORMAT!
Artistic Worship
Teaching of the Word
Artistic Ministry
Modern/Contemporary Dance Technique
Stretch and Adoration
Divine Choreography/Dance Composition Techniques
Basic Schedule
SATURDAY
8:45 - 9:00 Sign In To Zoom
9:00 - 9:30 Artistic Worship
9:30 - 10:45 Modern/Contemporary Dance Technique Class/Stretch and Adoration
10:45 - 11:00 Break
11:00 - 12:00 Word Study with Pastor Wil Bozeman/Followed by Artistic Ministry
12:00 - 12:30 Product Table Open (discounted ordering online)
12:30 - 1:30 Lunch Break
1:30 - 3:30 Dance Composition

*While the time frames will remain the same, the length of the lessons/activations may fluctuate.
Once you register, you'll receive several emails about what to expect and how to prepare. It is possible we may have a practice Zoom Meeting. This will be to meet and greet, learn about Zoom, signing in to practice with Zoom, and also showing what flags, billows, etc. will be available for sale at a discounted price.
Since these classes will be part of a choreography/composition continuing education series, these zoom sessions will not be recorded. Please try to attend as much of the day's activities as possible.
The composition technique topics will different in each of the three, "Let There Be..." workshops. So you may register for any or all of them.
This is going to be an awesome time of learning and ministry! Come, get renewed and refreshed and let God transform your life!
Cost*
Includes...Admission to all the classes and 2 FREE instructional DVDs!!*

$38.00/Person - Received on or before JANUARY 4, 2022, 11:59PM (EDT) - Extra Early Savings
$43.00/Person - Received on or before APRIL 4, 2022, 11:59PM (EDT) - Early Savings
$48.00/Person - Received on or before MAY 4, 2022, 11:59PM (EDT) - Regular Savings
$53.00/Person - Received on or before MAY 31, 2022, 11:59PM (EDT) - Door Rate
We want to accomodate you properly. See below for how to register.
Register now to reserve your space!
Foreign registrants will receive the digital download versions of the two videos. DVDs will be chosen based on availability.
*Cost is the minimum donation amount. You are welcome to donate a greater amount to support the work of God through Dancing for Him Ministries and/or to be used as a scholarship for someone in need. Thank you for your generosity.
Local/Travel Information
LOCATION
ONLINE through Zoom
AIRPORTS
N/A
HOTELS
N/A
RESTAURANTS
N/A
OTHER IMPORTANT INFORMATION
What To Wear/Bring
Flags and other worship instruments.
The DFH products, flags, billows, music, tshirts, etc. will be there with all the products at lower-then-bookstore conference prices. There will be a 'special price surprise' on a one of everything product package. Also, some of the music that will be used during the workshop may be available for sale. So you'll want to be prepared with MC, Visa, AM Express, Discover cards. You'll want to take advantage of the opportunity.
Wear comfortable, modest clothing for ease of movement. Comfortable shoes for long days on our feet (like Keds or jazz sneakers). Light jacket or sweater for possibly cool air conditioning. Cool modest clothing in case it is warm.
Contact Information
LOCAL HOST AND FACILITATOR
Pastor Lynn Hayden
863-398-8161
[email protected]
Please know that the day before the event we will be setting up and will not be able to answer questions. Also the day of the conference, we will not be able to answer questions (except during lunch breaks). I encourage you to be sure to read all the information way ahead of time. You'll be given more details after you register as well.
Children
The conferences are primarily geared for adults. There will be no children's classes nor child care. Children under 12 are free. However EACH child under 12 must be accompanied by a fully registered, participating, responsible adult (18 or older). The child's parent/guardian must read and sign their waiver form or agree to it by electronic signature. Due to the largely ministerial nature of the conference and a very long day on our feet, we ask that you consider the attention span of your child before registering them. There will be no sideline mothers for any youth. Thank you.
Since this one will be 'safe at home' you are welcome to encourage your whole family to participate with you:)
Terms
The amount of registrations, offerings, support, etc., is absolutely non-refundable. Nor may it be applied to another conference. It may be transferred to another person. If for some unforeseen reason, regardless of the situation, you will be unable to attend, your tax-deductible registration will be considered a love gift/donation to further the work of God through Dancing For Him Ministries. Thank you.
No group rates available. It is already discounted with the low group rate. Each individual must register (due to the waiver agreement), even if you will be sharing a space and participating together. Registering early ensures you get the lowest rate. NO partial-day rates available. We encourage you to attend the entire event or as much of the conference as you are able.
To Register...
Thank you for your participation. May the blessings of the Lord overtake you...
We'll see you soon!!