With Pastor Lynn M Hayden
With over 50 years of dance experience behind her, Lynn has dedicated all her ballet, modern, jazz, and choreography technique to the Lord for His glory. She has performed with the Towson State University Dance Company, and the Ballet Theatre of Annapolis and and has been ministering, for the Lord, through dance, since 1986. Lynn is a well-known author of eight books on worship and prophetic dance, and producer of more than thirty worship dance DVD's and administrates a successful on line ministry dance school. Lynn assisted the choreographer and danced in Integrity Hosanna's music video "Sing Out" with Ron Kenoly; and has traveled, teaching Dancing For Him Conferences for over 20 years. As founder, director and administrator for the Dancing For Him ONLINE SCHOOL, Lynn is a gifted leader of leaders. Her graduates have grown substantially in their call to dance for the Lord. Many people mentored by Lynn, over the years, have successfully gone on to have their own dance teams, hold their own workshops, choreograph beautiful ministry dances and even write their own books. The school has enabled Lynn to perpetuate her legacy of transforming hearts and changing lives, through ministry dance. Many lives have been touched and changed by this unique, ministry. It is much more then just learning how to dance. Lynn utilizes the Prophetic arts as a means by which to minister the heart of God. Lynn also ministers in dance directly to the congregation with an anointing that breaks the yoke of bondage, heals and delivers!
And Wil Bozeman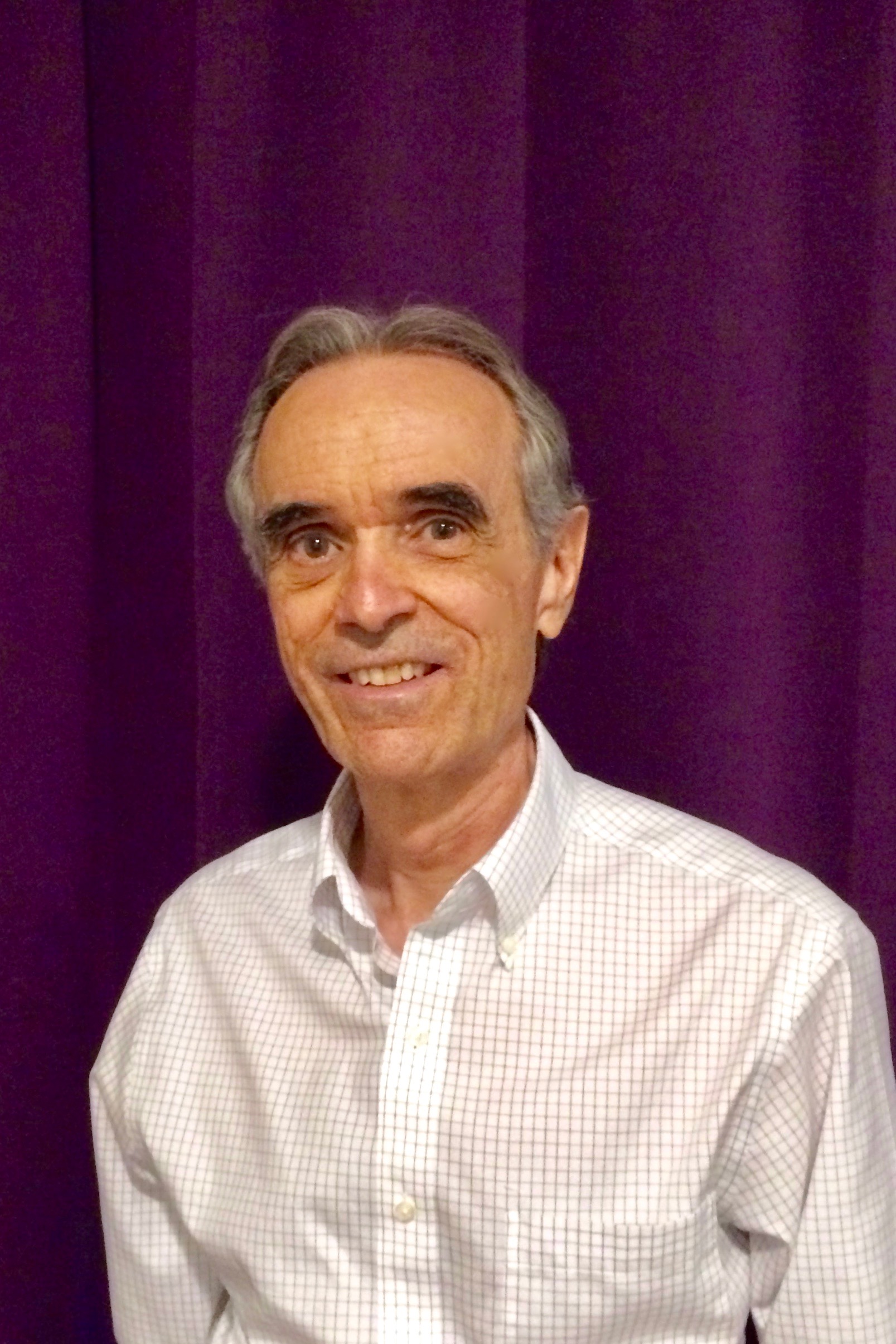 For over 30 years, Wil has ministered in a variety of settings as a pastor, teacher and musician. Throughout his ministry he has also worked with the homeless, at-risk youth and has translated truth into the rhythms and colors of story telling. He is a singer/songwriter and accomplished musician. Wil is a prolific writer and has written many books about worship, prayer, leadership and more. In addition to gifted creativity, his ability to transcribe scripture into life changing messages captivates the listener, while gently presenting the Lord's healing balm.
Would you love to warm up with and learn some modern/contemporary dance technique?
Would you love to hear a powerful message about the Glory of God and then receive ministry through the arts?
Would you love to learn Veil and/or Flag Techniques/Choreography (Movement Ideas/Practice) to gain more movement ideas for your worship dance?
Then this conference is for you!
"...where I saw the brightness of the glory of Israel's God coming from the east. The sound I heard was as loud as ocean waves, and everything around was shining with the dazzling brightness of his glory." Ezekiel 43:2 CEV
Come, let us experience this deep place of worship where life-changes happen. We will see a transformation not only in our dance, but in our selves...Come, let us worship Him and dance together. Then go home not only with fresh ideas, but changed...
Because of 'Staying Safer at Home,' during the pandemic, this conference will be taking place online, through Zoom. During the week just before the conference, you will be given the link to join.


Glory to God! All those who have always wanted to attend a DFH conference and couldn't due to travel expense can now participate! How precious it is to be able to unite in prayer, worship and dance with people all over the world?!
Registration comes with 2 FREE instructional DVDs!!** Register early so you may study them before the event.
**Foreign registrants will receive the digital download versions of the two videos.
Here is a clip from a previous pageantry conference:
Here are some of the comments from the conference:
Hi Pastor Lynn! What an amazing conference! I was so very blessed! I loved the sign language with flags! I learned so much about veils and flag choreography and banners! I really enjoyed all of the activations! My heart has been changed as a result, as well as my movement vocabulary expanded! I really enjoyed connecting with others with similar passions and pursuits, even though it was through zoom. I look forward to doing more! Such powerful messages and activations! Pastor Wil did an outstanding job with the teachings and sharing how we could apply it and be changed by Him through His Word! My heart was really ministered to with the activations following! Thank you Lord! Thank you so much for who you are and all that you do! May He give you strength from on high! Kelly

Thank you Pastor Lynn, I am so blessed by your teaching. I learned so much and you made it so much fun. May God continue to bless you and increase your giftings. Mary

Pastor Lynn! The first activation we did for this Day 1 of the conference brought me to tears. God ministered to my heart and addressed things that were not on my radar to actively do something about. Thankful you brought us into His presence through dance to receive His ministry at the time. Amazing ministry can happen so powerfully through the airwaves. Randi

Pastor Lynn, There are no words to describe what I just experienced. I'm so glad I purchased the Anytime Pass. I knew I wouldn't make it to Shift 1 but I definitely need to go back and watch the recording. Thank you. Thank you. Thank you! Stefani W.

Awesome, thank you so much! Violet

I really enjoyed the conferences, the activations and word ministered to our hearts. Thank you again. Corine

Hi Lynn, I had a wonderful experience in Dancing for Him workshops and I was Truly blessed and learnt a lot on ministering in dance. During the breakout session, I met someone from Australia who knew a friend of mine. Coming to your workshop was not a mistake God new I was to be there. I wish for you all the best and that you continue to inspire and teach to build God's Kingdom. The messages from the Pastor were well fitted for a time as this. Blessings, Carolyn

It was a great conference. Lorraine

The conference was so wonderful! Phyllis

What a true blessing you are..we love you. Thank you for all you do for us! Jesus Reigns, Missy
Subjects Covered
Artistic Worship
Teaching of the Word
Artistic Ministry
Modern/Contemporary Dance Technique
Stretch and Adoration
Purposeful Pageantry
Flag Workshopping - Techniques/Choreography (Movement Ideas/Practice)
Basic Schedule
SATURDAY
8:45 - 9:00 Sign In To Zoom
9:00 - 9:30 Artistic Worship
9:30 - 10:45 Word Study with Pastor Wil Bozeman/Followed by Artistic Ministry
10:45 - 11:00 Break
11:00 - 12:00 Modern/Contemporary Dance Technique Class/Stretch and Adoration
12:00 - 12:30 Product Table Open (discounted ordering online)
12:30 - 1:30 Lunch Break
1:30 - 3:30 Purposeful Pageantry w/Veil and/or Flag Choreography

*While the starting, ending and lunch time frames will remain the same, the break time and length of the lessons/activations may fluctuate.
Once you register, you'll receive (via email) a link that contains information about what to expect and how to prepare; links to flags, billows, veils and other products at discounted prices. This will also contain the Zoom link for the conference (posted a couple days before the event).
It is possible we may have a practice Zoom Meeting. This will be to meet and greet, learn about Zoom, signing in to practice with Zoom, and also showing what flags, billows, etc. will be available for sale at a discounted price.
Since these classes will be part of a pageantry continuing education series, these zoom sessions will not be recorded. Please try to attend as much of the day's activities as possible.
The ministry and pageantry technique and choreography will different in each of the three, "Waves of Glory" workshops. So you may register for any or all of them.
This is going to be an awesome time of learning and ministry! Come, get renewed and refreshed and let God transform your life!

Cost*
Below includes...Admission to all the classes
$15.00/Person - Received on or before NOVEMBER 27, 2021, 11:59PM (EDT) - Extra, Extra Early Savings
Below includes...Admission to all the classes, and 2 FREE instructional DVDs!!*
$21.00/Person - Received on or before FEBRUARY 27, 2022, 11:59PM (EDT) - Extra Early Savings
$27.00/Person - Received on or before MAY 27, 2022, 11:59PM (EDT) - Early Savings
$33.00/Person - Received on or before JULY 27, 2022, 11:59PM (EDT) - Regular Savings
$39.00/Person - Received on or before AUGUST 25, 2022, 11:59PM (EDT) - Door Rate
We want to accommodate you properly. No registrations after August 25th. See below for how to register.
Foreign registrants will receive the digital download versions of the two videos. DVDs will be chosen based on availability.
Reserve your space now!
*Cost is the minimum donation amount. You are welcome to donate a greater amount to support the work of God through Dancing for Him Ministries and/or to be used as a scholarship for someone in need. Thank you for your generosity.
Local/Travel Information
LOCATION
ONLINE through Zoom
AIRPORTS
N/A
HOTELS
N/A
RESTAURANTS
N/A
OTHER IMPORTANT INFORMATION
What To Wear/Bring
Flags and other worship instruments.
The DFH products, flags, billows, music, tshirts, etc. will be there with all the products at lower-then-bookstore conference prices. There will be a 'special price surprise' on a one of everything product package. Also, some of the music that will be used during the workshop may be available for sale. So you'll want to be prepared with MC, Visa, AM Express, Discover cards. You'll want to take advantage of the opportunity.
Wear comfortable, modest clothing for ease of movement. Comfortable shoes for long days on our feet (like Keds or jazz sneakers). Light jacket or sweater for possibly cool air conditioning. Cool modest clothing in case it is warm.
Contact Information
LOCAL HOST AND FACILITATOR
Pastor Lynn Hayden
863-398-8161
[email protected]
Please know that the day before the event we will be setting up and will not be able to answer questions. Also the day of the conference, we will not be able to answer questions (except during lunch breaks). I encourage you to be sure to read all the information way ahead of time. You'll be given more details after you register as well.
Children
The conferences are primarily geared for adults. There will be no children's classes nor child care. Children under 12 are free. However EACH child under 12 must be accompanied by a fully registered, participating, responsible adult (18 or older). The child's parent/guardian must read and sign their waiver form or agree to it by electronic signature. Due to the largely ministerial nature of the conference and a very long day on our feet, we ask that you consider the attention span of your child before registering them. There will be no sideline mothers for any youth. Thank you.
Since this one will be 'safe at home' you are welcome to encourage your whole family to participate with you:)
Terms
The amount of registrations, offerings, support, etc., is absolutely non-refundable. Nor may it be applied to another conference. It may be transferred to another person. If for some unforeseen reason, regardless of the situation, you will be unable to attend, your tax-deductible registration will be considered a love gift/donation to further the work of God through Dancing For Him Ministries. Thank you. NO partial-day rates available. We encourage you to attend the entire event or as much of the conference as you are able.
Should you be unable to attend, the unedited Zoom recordings of some classes will be placed in a YouTube playlist. You will have access to it for up to 14 days after the conference.
To Register...
Thank you for your participation. May the blessings of the Lord overtake you...
We'll see you soon!!